Product Description
                                         
                  High pressure hydraulic pump
For automatic concrete blcok /pavers making machine using 
Hydraulic station specification
   Pressure
  5-21 Mpa
   Material
  45#steel
   Installation way
  Foundation bolt
   Oil type
  Antiwear hydraulic oil
   Temperature
  -30—-80ºC
   Motor power
  7.5kw
   Pump
 
  PV2R2-41
   Over size
  1100x850x700mm
   Value bank
  Proportional relief value  
  one group
 
  Electro-hydraulic directional control value  
  four groups
 Connected pipe diameter
  1mm
 Fuel tank volume
  40-160L
Advantages
 
1) Large volume and replace of paker hydraulic power system.
2) Within a given range steady automatically adjust the hauling speed, and the                    infinite speed adjustment can be realized.
3) Easy to change direction, can realize operating mechanism rotate and the 
   straight line reciprocating movement while under the condition of without changing 
    the motor direction of rotation.
4) Tubing connection between hydraulic pump and hydraulic motor, each other is 
     not subject to strict limits on space layout.
5) Because of oil as working medium, the components of relative motion between 
    surface can self lubrication, wear small, long service life.
6) Operate and control simply, high degree of automation.
7) Easy to achieve overload protection. 
 
 
Standard design features include
 
Accumulators: 
These are containers that can be attached to the hydraulic actuators. They collect 
water form the pumping mechanism and are intended to build and maintain fluid 
pressure to supplement the motor pumping system
Motor Pumps:
A hydraulic power unit can be equipped with a single motor pump, or multiple 
devices each with their own accumulator value. With a multiple pump system, 
usually only one operates at a time.
Tanks:
The tank is a storage unit designed with enough volume for the fluid in the pipes to 
drain into it. Likewise, actuator fluid may sometimes need draining into the tank.
Filters:
A filter is typically installed along the top of the bank. It is a selfcontained bypass unit, with its own motor, pump, and filtering apparatus. It can be used to fill or empty the tank by activating a multi-directional value. Because they are self-contained, filters 
can often be replaced while the power unit is functioning.
 Coolers and Heaters
As part of the temperature regulation process, an air cooler can be installed near or behind the filter unit to prevent temperatures from rising above operational parameters. Likewise, a heating system, such as an oil-based heater, can be used to elevate temperatures when necessary
Power Unit Controllers:
 The hydraulic controller unit is the operator interface containing power switches, 
displays, and monitoring features. It is necessary for installing and integrating a 
power unit into a hydraulic systems, and can usually be found wired into the power 
unit.
Power Unit Controllers:
The hydraulic controller unit is the operator interface containing power switches, 
displays, and monitoring features. It is necessary for installing and integrating a 
power unit into a hydraulic systems, and can usually be found wired into the power 
unit.
 
      A hydraulic system employs enclosed fluid to transfer energy from one source to 
another, and subsequently create rotary motion, linear motion, or force. Hydraulic 
power units apply the pressure that drives motors, cylinders, and other 
complementary parts of a hydraulic system. Unlike standard pumps, these 
power units use multi-stage pressurization networks to move fluid, and they often 
incorporate temperature control devices. The mechanical characteristics and 
specifications of a hydraulic power unit dictate the type of projects for which it can 
be effective.
 
     Some of the important factors that influence a hydraulic power unit's 
performance are pressure limits,power capacity, and reservoir volume. In addition, 
its physical characteristics, including size, power supply,and pumping Strength are also significant considerations. To better understand the operating principles 
and design features in a hydraulic power unit, it may be helpful to look at the basic 
components of a standard model used in industrial hydraulic systems.
Packing details
We use wood packing for all hydraulic power units, it's more safe.
Our factory and workshop
                       Company profile
     Henry Industrial Co., Ltd has been committed to designer, manufacturer, saler of 
construction machinery ,has the domestic advanced equipments, super professional skills. With over 23 years of experience, we produce a wide range of products like hollow block machine, soil brick machine, interlocking brick machine,
paving machine, crusher, mixer, block mould and paving mould.
     Among the same trade, the company took the lead in wining the ISO9001 and ISO14001environment management system certificate, CE certificate, the"China Well-Known 
Trademark ", and "High and New Tech enterprise certificate" Our products have been 
well sold to hundreds of countries and regions such as Europe, America, Africa, the 
Middle east, Southeast Asia, etc, winning the high reputation of customers from domestic and overseas.now has 3 offices in foreign countries.
     Currently, we have perfected design of the machines, enhanced  the performance of the machine, improve the production process of the machine.and in price we made a substantial adjustment. Our R&D team develops new designs every two months. I believe that your customers will be always satisfied with our products and designs.
Shipping way
We have our own long cooperate shipping company, they can offer the best freight. And if you would like, we can use your shipping company to sent the machines.
Contact information:
Sarah Yang
Cell phone: 15153982178
Bushing Application, Type and Compression Capability
Bushings are cylindrical bushings used in machinery. It prevents wear of moving parts and is often used as an enclosure. Bushings are also known as plain bearings or sleeve bearings. You may be wondering what these parts do and how they work, but this article aims to answer all your questions. We'll cover bushing applications, types and compression capabilities so you can choose the right 1 for your needs.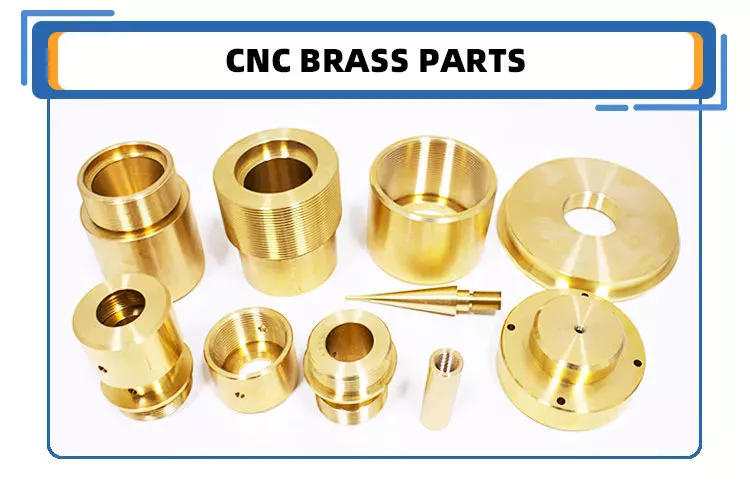 application
A bushing is a mechanical component that plays an important role in many different fields. In addition to being very practical, it helps reduce noise, vibration, wear and provides anti-corrosion properties. These properties help mechanical equipment in various ways, including making it easier to maintain and reducing its overall structure. The functionality of an enclosure depends on its purpose and environment. This article will discuss some of the most common applications of casing.
For example, in an aircraft, the bushing assembly 16 may be used for the bulkhead isolator 40 . The bushing assembly 16 provides the interfaces and paths required for current flow. In this manner, the sleeve assembly provides a secure, reliable connection between 2 objects with different electrical charges. They also prevent sparking by increasing the electrical conductivity of the component and reducing its resistivity, thereby minimizing the chance of spark formation.
Another common application for bushings is as a support shaft. Unlike bearings, bushings operate by sliding between 2 moving surfaces. As a result, they reduce friction and handling stress, reducing overall maintenance costs. Typically, the bushing is made of brass or bronze. The benefits of bushings are similar to those of bearings. They help extend the life of rotating machines by reducing frictional energy loss and wear.
In addition to identifying growth opportunities and minimizing risks, the Bushing Anti-Vibration Mounts Market report provides insights into the dynamics of the industry and its key players. The report covers global market size, applications, growth prospects, challenges and regional forecasts. The detailed section on Bushing Anti-Vibration Mounts industry provides insights on demand and supply along with competitive analysis at regional and country level.
type
There are several types of bushings. Among them, the SF6 insulating sleeve has the simplest structure and is based on composite hollow insulators. It also has several metal shielding cylinders for regulating the electric field within the enclosure and another for grounding the metal shield. In addition to being lightweight, this sleeve is also very durable, but the diameter of its shield electrode is very large, which means special installation and handling procedures are required.
Linear bushings are usually pressed into the bore of the shaft and provide support as the shaft moves in/out. Non-press-fit bushings are held in place by snap rings or pins. For certain applications, engineers often choose bushings over bearings and vice versa. That's why. Below are some common bushing types. If you need to buy, make sure you know how to tell them apart.
OIP bushings are used for oil-filled cable boxes, and oil-to-oil bushings are used for EHV power transformers. The main components of the OIP enclosure are shown in Figure 7a. If you are considering this type of bushing for your specific application, you need to make sure you understand your specific requirements. You can also consult your local engineering department for more information.
All types of bushings should be tested for IR and capacitance. The test tap should be securely attached to the bushing flange. If damaged bushings are found, replace them immediately. Be sure to keep complete records of the enclosure for routine maintenance and any IR testing. Also, be sure to pay attention to tan d and thermal vision measurements.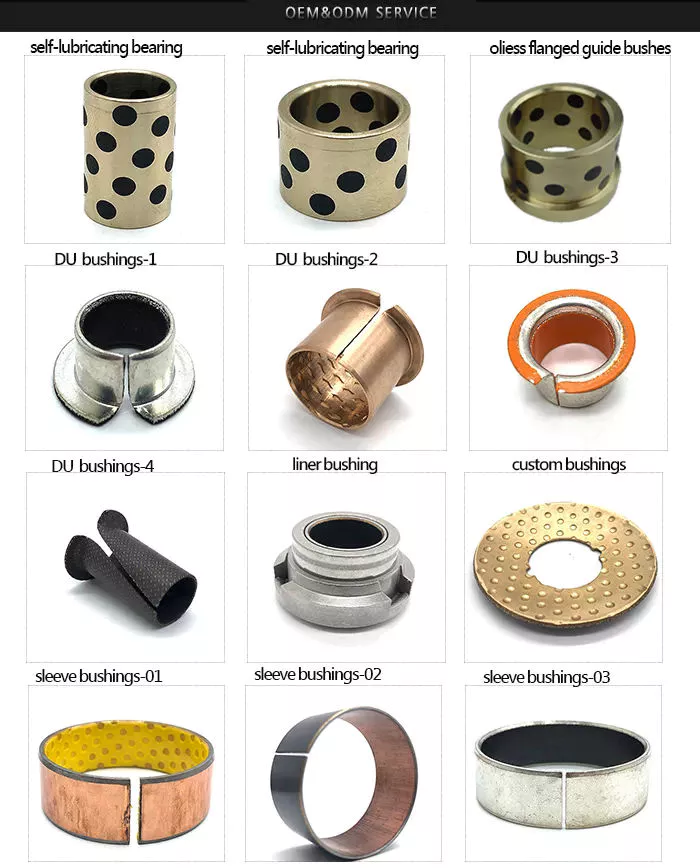 Compressive ability
There are several things to consider when choosing an enclosure. First, the material. There are 2 main types of bushings: those made of filled Teflon and those made of polyester resin. The former has the highest compressive strength, while the latter has a lower compressive capacity. If you need small amounts, glass-filled nylon bushings are the most common and best option. Glass-filled nylon is an economical material with a compressive strength of 36,000 lbs.
Second, the material used for the enclosure must be able to withstand the load. For example, bronze bushings can cause metal shavings to fall into the papermaking process. CG materials can withstand very high levels of moisture, which can damage bushings that require lubrication. Additionally, these materials can operate for extended periods of time without lubrication. This is particularly advantageous in the paper industry, since the casing operates in a humid environment.
In addition to the material and its composition, other characteristics of the enclosure must also be considered, including its operating temperature. Although frictional heat from moving loads and the temperature of the bushing itself can affect the performance of the bushing, these factors determine its service life. For high temperature applications, the PV of the enclosure should be kept low. On the other hand, plastic bushings are generally less heat resistant than metal bushings. In addition, plastic sleeves have a high rate of thermal expansion. To avoid this, size control is also important.
Low pressure bushings have different requirements. An 800 MVA installation requires a low voltage bushing rated at 14 000 A. The palm assembly of the transformer also features a large central copper cylinder for electrical current. The bushing must withstand this amount of current and must maintain an even distribution of current in the transformer tank. If there is a leak, the bushing must be able to resist the leak so as not to damage the transformer.
cost
The cost of new control arm bushings varies widely. Some parts are cheaper than others, and a new part is only $200. However, if you replace the 4 control bushings in your car, the cost can exceed $1,200. The cost breakdown for each section is listed below. If you plan to replace all four, the cost of each bushing may range from $200 to $500.
The control arm bushing bears the brunt of the forces generated by the tire and is parallel to the direction of the force. However, over time, these components wear out and need to be replaced. Replacing 1 control arm bushing costs between $300 and $1,200. However, the cost of replacing each arm bushing depends on your car model and driving habits. The control arm bushings should last about 100,000 miles before needing replacement.
The repair process for control arm bushings is time consuming and expensive. Also, they may need to remove the heat shield or bracket. In either case, the procedure is simple. Stabilizer bar brackets are usually attached with 1 or 2 mounting bolts. They can also be secured with nuts or threaded holes. All you need is a wrench to remove them.
The control arm bushings are made of 2 metal cylinders and a thick rubber bushing. These parts can deteriorate from potholes, off-roading or accidents. Because they are made of rubber, the parts are more expensive than new. Buying used ones can save you money because you don't need to install them yourself. However, if you do plan on fixing a luxury car yourself, be sure to find 1 that has a warranty and warranty.

maintain
To prevent your vehicle from overheating and leaking oil, a properly functioning bushing must be used. If the oil level is too low, you will need to check the mounting bolts to make sure they are properly tightened. Check gasket to ensure proper compression is applied, replace bushing if necessary. You should notify your vehicle manufacturer if your vehicle is immersed in oil. Whenever an oil leak occurs, it is very important to replace the oil-filled bushing.
Another important aspect of bushing maintenance is the detection and correction of partial discharges. Partial discharge is caused by current entering the bushing. Partial discharge can cause tree-like structures, cracks and carbonization in the discharge channel, which can eventually damage the casing. Early detection of these processes is critical to ensuring that your vehicle's bushings are properly maintained. Identifying and repairing partial discharges is critical to ensuring optimal operation, regardless of the type of pump or motor.
To diagnose casing condition, perform several tests. You can use tan d measurement, which is a powerful tool for detecting the ingress of water and moisture. You can also use power factor measurements to detect localized defects and aging effects. You can also check the oil level by performing an infrared check. After completing these tests, you will be able to determine if there is enough oil in the casing.
If the oil level in the transformer is too low, water and air may leak into the transformer. To avoid this problem, be sure to check the MOG and transformer oil levels. If the silicone is pink, replace it. You should also check the function of the oil pump, fan and control circuits annually. Check the physical condition of the pump and fan and whether they need to be replaced. Clean the transformer bushing with a soft cotton cloth and inspect for cracks.