Product Description
Specifications:                         
| | |
| --- | --- |
| Product Name | HSG Series Hydraulic Cylinder |
| Work Press | 7/14/16/21/31.5MPa     37.5/63MPa Can be Customized |
| Material | Aluminum, Cast Iron,45mnb Steel, Stainless Steel |
| Bore Size | 40mm–320mm, Customizable |
| Shaft Diameter | 20mm–220mm, Customizable |
| Stroke Length | 30mm–14100mm, Customizable |
| Rod Surface Hardness | HRC48-54 |
| Operating Temperature | -40°C to +120 °C |
| Paint Color | Black, Yellow, Blue, Brown, Customizable |
| Service | OEM&ODM |
| Warranty | 1 Year |
| MOQ | 1 Piece |
| Delivery Time | 7-15 Days, Also depending on specific demands |
| Certification | ISO9001,CE |
| Capacity | 50,000Pcs per year |
Product Display:                     
Mounting:   
Working Flow: About Us   
Tongte designs and manufactures durable, heavy-duty hydraulic products and accessories and offers lifecycle services to them. We constantly develop our machine base and operations to meet customer-specific needs and remain leaders in the industry. Beyond all else, we want to be the trusted, groundbreaking partner our customers truly need.
In addition to the customized cylinders, Tongke offers hydraulic power units, Electric-Hydraulic linear actuators, piston accumulators, system configurations, and versatile services such as repair and manufacturing services. The modern production facilities are located in HangZhou, ZheJiang (China) where production started in 2001. The core values of Tongke guiding its business strongly are commitment, sustainability, interaction, and customer-first.
We possess over 20 years of experience in the industry and extensive global market experience, our customers are located all over the world, and we truly commit to the customers' needs – these are the success factors of our family-owned company. Our vision is to grow and expand the business further into global markets.
FAQ:                          
Q1: What does your company do?
A: we are a supplier of high-quality hydraulic products including Hydraulic Cylinders, Hydraulic Power packs, Hydraulic Linear, and other Hydraulic components.
Q2:Are you a manufacturer or trading company?
A: We are a manufacturer.
Q3:Are you CZPT to make Non-standard or customized products?
A: Yes, we can.
Q3: How long is your delivery time?
A: Normally, the delivery time is 7 days if we have stock, and 15-30 working days if we don't. but it
also depends on the product
requirements and quantity.
Q4: Do you provide samples? are the samples free or not?
A: Yes, we can provide samples, but they are not free of charge.
Q5: What are your payment terms?
A: 30% deposit T/T or Irrevocable L/C at sight, If you have any questions, please feel free to
contact us.
Q6: What is your warranty policy?
A: All our products are warranted for 1 full year from the date of delivery against defects in materials and workmanship. Each individual product will be strictly inspected on our factory QC Process
System before shipment. We also have a Customer Service team to respond to customers' questions within 12 hours. 
| | |
| --- | --- |
| Certification: | ISO9001 |
| Pressure: | High Pressure |
| Work Temperature: | Normal Temperature |
| Acting Way: | Double Acting |
| Working Method: | Straight Trip |
| Adjusted Form: | Regulated Type |
Customization:

Available

|

Customized Request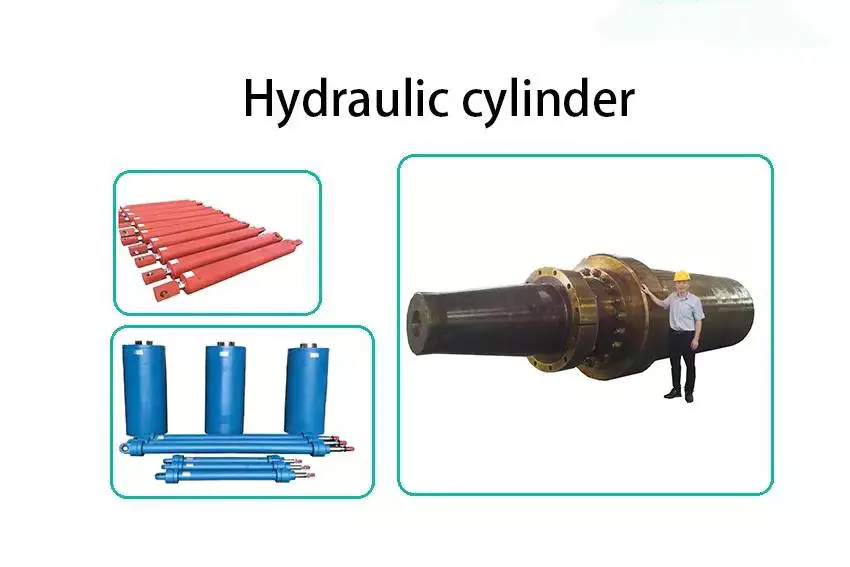 Hydraulic Cylinders
Basically, hydraulic cylinders are mechanical actuators that are used for giving unidirectional force. These cylinders are used for many different applications, such as manufacturing machinery, elevators, construction equipment, and more.
Piston seals
Choosing the right piston seals for hydraulic cylinders can help ensure proper operation of the system. The seals help to prevent leakage of fluid. They also protect the internal parts of the cylinder from damage.
The seals can also help to maintain the pressure of the fluid inside the cylinder. There are many different seals that are available. Choosing the right one for your system requires a consideration of several factors. The type of system used will depend on the type of application, as well as the conditions and duty levels of the machine.
Seals can be either single-acting or double-acting. Single-acting seals move the piston in a single direction. Double-acting seals have the same sealing functions in both directions.
The seals can be made from different materials. Standard piston seals are made from polyurethane. PTFE seals are also a popular choice. They are less prone to friction and can handle higher temperatures. The durability of the seals depends on the quality of material used.
Seals also come in different designs. They can be made from a variety of materials, including plastic. Plastic materials have a higher temperature resistance, but are less flexible than rubber. They also have less tolerance for tearing. The material used for the seal must meet the chemical and mechanical property requirements.
The material used to make the piston seals is critical to its performance. PTFE seals are the most popular choice. They are highly resistant to abrasion, provide better elasticity, and maintain constant pressure for longer periods of time. They also have a low coefficient of friction. They are highly recommended for all hydraulic cylinders.
Seals can also be used to prevent fluid from flowing around the piston. Wiper seals, for example, are sometimes referred to as dust seals. They prevent contaminants from entering the cylinder.
Welded rod cylinders
Whether you are looking for a hydraulic cylinder to use on a vehicle or a piece of industrial equipment, there are a number of different options available. Some of these options include welded rod hydraulic cylinders, which are designed for use in harsh environments. Welded rod cylinders can also be custom-engineered to meet your specific needs.
These cylinders are a good option for a wide range of applications. They have a durable design that is ideal for industrial use, and they are usually easy to maintain. In addition, welded rod cylinders can be used in mobile equipment, as well.
When looking at hydraulic cylinders, it is important to know what type you are looking for. There are two main types: tie rod cylinders and welded rod cylinders. Each type has its own advantages and disadvantages.
Tie rod cylinders are a good option for easy maintenance, but they are not as durable as welded rod cylinders. They also require more installation space than welded rod cylinders. This is especially true if you are working with mobile equipment.
Welded rod hydraulic cylinders are more durable, and they are designed to withstand the stresses of extreme environments. They also have a higher duty cycle than tie rod cylinders, which makes them ideal for mobile equipment. In addition, they have longer internal bearing lengths, which helps to ensure a longer operating life.
Tie rod cylinders are generally cheaper to manufacture. They are NFPA-approved, and they can be easily disassembled to allow for service. They also have a higher installation space, but they are easier to maintain. They also work well in low pressure applications, and are suitable for industrial manufacturing applications with low pressure requirements.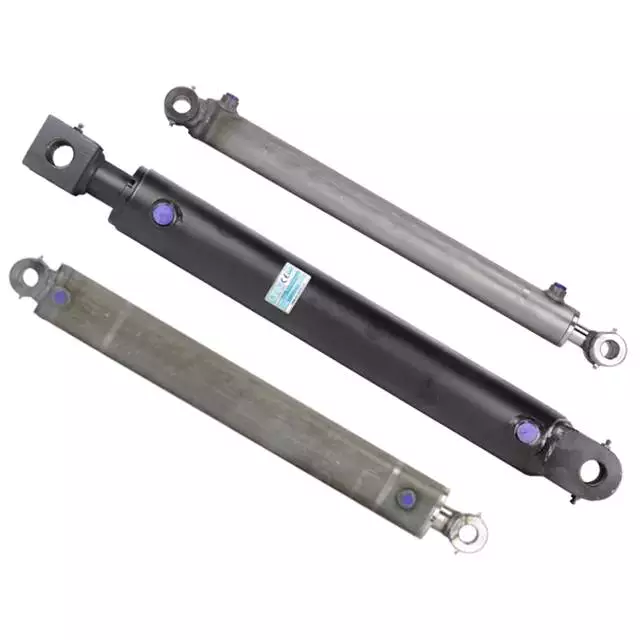 Double-acting cylinders
Unlike single acting hydraulic cylinders, double acting hydraulic cylinders can exert pressure on both sides of the piston. This allows them to perform more complex actions with less energy. This is especially useful for applications that require precise and controlled retraction.
Double acting hydraulic cylinders are also used in a variety of industrial and medical applications. They are especially useful in robotics, heavy-duty equipment, and mobile equipment. They can be used in the lift and press of merchandise from conveyor belts, as well as in excavators. They are also used in tow trucks.
They are more expensive than single acting hydraulic cylinders, but their performance is also greater. They are more rugged and work faster. They are also more efficient and offer more design options. They are also more likely to be ISO compliant.
Double acting hydraulic cylinders are typically used to control steering in excavators. They are also used to control the boom of a TLB. They are also used in mobile applications, such as a dump trailer hoist.
They are manufactured into a single acting or double acting model, depending on the application. They are also available in a number of different designs, including hollow plunger models.
They can also be fitted with sensors to improve stroke control. These sensors provide feedback to a controller and allow the piston to change its stroke in response to various conditions. This is especially useful in heavy mobile equipment, such as tow trucks.
They are also referred to as position sensing cylinders. They can detect the position of the piston and provide feedback to a controller, which can then adjust the stroke in order to match the precise function of the machine.
Surfaces of hydraulic cylinders are given special treatment
Several different surface treatments are used to improve the performance of hydraulic cylinders. Some of these treatments are performed externally while others are carried out internally.
Several of these treatments include the use of a coating. The purpose of this coating is to reduce wear and corrosion. In addition, manufacturers have developed alternative coatings to increase service life.
The most important mechanical properties include hardness, yield strength, and tensile strength. The coating will improve these properties and protect the cylinder from physical and chemical attacks.
The most significant benefit of using a coating is that it increases the ability to reduce wear. The same coating can also improve the frictional properties of a cylinder.
The use of a coating is also important for the prevention of leakage. The seal should be inspected periodically. Several types of coatings are used in the field of cylinders, including hard chrome plating, polymers, and iron alloys.
A single clevis with a spherical ball bearing is the ideal connection for a hydraulic cylinder. This connection allows a misalignment of the actuator. Ideally, the clevis and ball bearing will not transmit bending moments. In order to avoid this, mechanical stops should be used to limit retraction.
The clearance between a friction pair plays a significant role in hydraulic cylinder assembly. For optimum friction properties, the clearance should be no less than 25 mm. However, too much clearance can increase internal leakage.
To determine the appropriate friction coefficient, the equivalent flow method is used. In this method, the friction coefficient is equal to the ratio of the friction force to the normal force. The effect of roughness on frictional properties is also studied. The roughness is measured during the preparation of the substrate.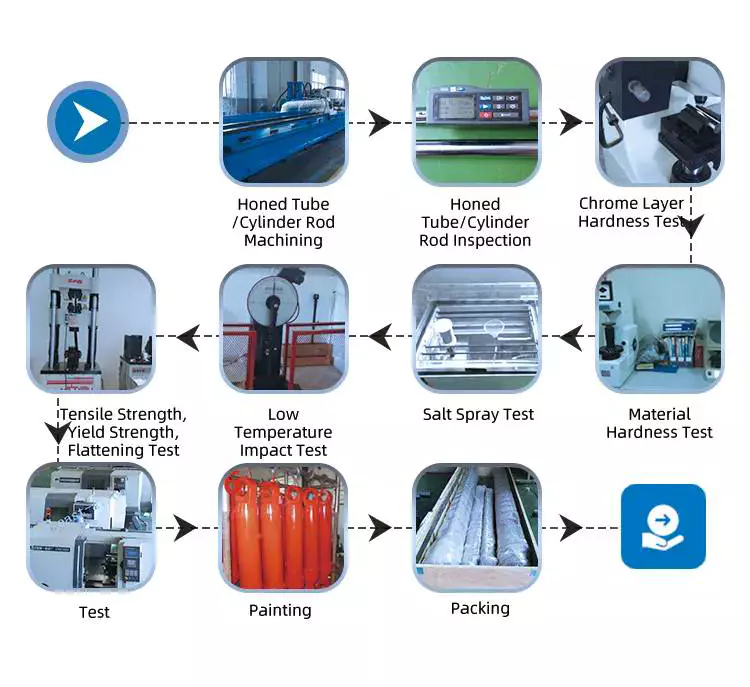 Common uses of hydraulic cylinders
Various industries use Hydraulic Cylinders in their processes. These devices are used in heavy machinery such as excavators, construction machines and agricultural equipment. They are also used in various transportation devices and equipment. They are also found in feeding devices, plastic forming machines and gate controls.
Hydraulic cylinders can be single or double acting. They can also be telescopic or plunger style cylinders. They are made up of a piston, rod end, base and head. Some common differences include the cylinder's wall thickness, material used, operating pressure and its method of connecting end caps.
Hydraulic cylinders are based on the principle of Pascal. In the mid 1800s, they were used for lifting on cranes. They were also used for controlling cannons in the military. They were also used in construction technology and mining.
The fluid inside the cylinder can be non-corrosive or corrosive. Generally, oil was used because it was resistant to evaporation. It also stayed cooler at high pressures. Hydraulic cylinders use less power and are much more efficient than other forms of the same device.
Hydraulic cylinders can also be used for food packaging. They have been used to achieve precision in packaging machines. Hydraulic cylinders are used for lifting, pressing, and other processes in agriculture. They are also used in spraying, seeders, conveyor belt systems and more.
Hydraulic cylinders are also used for material handling, transportation, construction, and industrial applications. They are used in various heavy machinery such as tractors, excavators, and skid steers. They are also used in forestry and manufacturing equipment.
Depending on the application, there are different types of hydraulic cylinders. These include single acting cylinders, double acting cylinders, telescopic cylinders, plunger cylinders, and welded body cylinders.




editor by CX 2023-04-21
Design Variety: RCS
Kind: Hydraulic Jack
Min Top: 88mm
Max Peak: 200mm
Capability (Load): >50T
Product identify: Hydraulic Cylinder
Shade: Client's Ask for
Working Force: 70Mpa
Certification: ISO9001:2015/CE
Packing: Plywood Scenario
Stroke: 38-62mm
Closed Top: 88-200mm
Ability: ten-300ton
Weight: 4.1-95kg
MOQ: 1 Piece
Certification: ISO9001:2015/CE
Packaging Particulars: Wood packaging
Merchandise Description
| | |
| --- | --- |
| Item Title | 10-300Ton High Stress Solitary Performing Low Top Hydraulic Cylinder Jack |
| Product | FY-RCS |
| Stroke | 38-60MM |
| Closed Top | 88-200MM |
| Functioning Stress | 70MPA |
| Weight | four.1-95KG |
| Features | one.One acting, spring return2.Large power alloy metal for durability3.Light-weight, lower profile style for use in confined spaces4.Baked enamel end for increased corrosion resistance5.Grooved plunger ends require no saddle6.Plunger wiper minimizes contamination, extending cylinder life7.Integral deal with on KET-RCS-1002 for simple carrying8.3/8 "- 18NPT coupler and dust cap included on all versions. |
| MOQ | 1 |
Solution parameters: You can send out inquiry to acquire 1 piece and tell us your demands! ! Connected Goods Purposes Primary Merchandise Business Profile ZheJiang CZPT Machinery Producing Co., Ltd. is a professional hydraulic tools manufacturer with 30-calendar year encounter in the design and style, manufacturing, sale and provider of Hydraulic Merchandise, Electrical Handle Products and Mechanical Products.ZheJiang CZPT has been in hydraulic tools sector given that 1978. Largely export:Hydraulic cylinder jacks (5-1500ton), one double acting, hollow plunger minimal height, lock nutHydraulic torque wrenches(a hundred-72000Nm) TEDITON Sensible Door Lock Custom made Wireless WiFi Keyless Door Lock by Tuya App Reader Code d Fingerprint Door Lock PLC synchronous lifting systemHydraulic lifting pumps, handbook and electric powered typeHydraulic pullers, handbook and hydraulic typeHydraulic bolt tensionersHydraulic flange spreader, guide and hydraulic typeHydraulic metal wire rope push machineHydraulic components(hoses, couplers, oil distributors, and many others.)Over the several years we have grown into a diversified marketplace dependent that now solutions customers all in excess of the planet. We appreciate listening to our customers demands and tips while doing work hard to offer the best provider and delivering the highest good quality of components.We imagine "service" is our quantity 1 customer. We hope our motivation to offer our clients swiftly and efficiently with competitive charges will preserve you coming back again.IF YOU ARE Seeking FOR SOME HYDRAULI JACKS BUT DO NOT HAVE Entire SPECS, Please AT Least Notify US Three Factors: 1. TONNAGE 2.STROKE, Japan Brand name Deep Groove Ball Bearing 62201 2RS ZZ DDU bearing 3. Closed Peak. WE WILL Recommend THE MOST Suited Kind FOR YOU. Why Select Us 1.thirty-yr Expertise in Hydraulic Tools Productiontwo.thirty% Personnel more than 10-Year Working Knowledgethree.With 8 Senior Good quality Inspectors to Assure the Merchandise Good qualityfour.17 Knowledgeable Method Engineers. Purchaser Feedback: Certificate: Merchandise packaging
| | |
| --- | --- |
| Package | Carton box,exporting quality plywood circumstance |
| Delivery | Sea freight, Air freight or Global categorical(DHL, FEDEX,UPS…) |
| Our warranty | one yr |
| Delivery time | 7-twenty times |
| MOQ | one pcs |
FAQ Q1: How can contact product sales? A1: Remember to through e mail export3 at js-feiyao dot com or get in touch with: -139-0143-2906 for pre-product sales. Q2: How to make payment? A2: As soon as orderconfirmed, we will put together proforma invoice with our banking specifics. Q3: How lengthy does it take to method orders? A3:It usually requires 10-14 business times to procedure most orders for no inventory, if inventory offered, only take 2- 3 business times. Q4: What is the packing technique? A4: For little piece, we use carton box for big piece, we use exporting grade plywood circumstance. Q5:How to ship? A5: Sea freight, Air freight or Global specific(DHL, FEDEX, NF101722 Cable , Engine SHUTDOWN Agricuatural Equipment Components Tractor Spare Parts suits for John Deere models1054,1204,904 UPS…) all are obtainable. Q6: What is the guarantee? A6: twelve months against B/L date.
Different Types of Hydraulic Cylinders
Whether you have used hydraulic cylinders before or have never heard of them before, you should know that they are a type of mechanical actuator that is used in a variety of different applications. They can be found in many different types of machinery, from elevators to construction equipment.
Piston seals
Choosing the right seal is essential for the proper performance of hydraulic cylinder applications. A seal that is used in the wrong manner can result in reduced productivity and damage to machines. If you're not sure which seal is right for your application, it's best to choose a seal that's designed for your application.
Piston seals are a type of seal that is designed to keep hydraulic fluid from flowing past the piston. These seals are made from different materials and are used in a wide variety of applications.
A piston seal can be single-acting or double-acting. A single-acting seal is designed to move the piston in a single direction, while a double-acting seal is designed to seal pressure from both sides of the piston.
Piston seals can be made from different materials, such as polytetrafluoroethylene and rubber. These materials provide low friction and superior durability under extreme conditions. They are often used in hydraulic presses and mobile hydraulics.
Polytetrafluoroethylene is a popular choice for piston seals because it has a low coefficient of friction. It can handle higher temperatures than other materials and is highly recommended.
Polytetrafluoroethylene piston seals are usually used in mobile hydraulics and hydraulic presses. They feature a round nitrile loader that faces the piston. This ring is filled with 15% glass-filled PTFE, providing low friction and real-time availability.
A piston seal's material can determine the strength of the seal and its durability. Rubber seals are used in situations that require high compressibility and flexibility. PTFE piston seals are also recommended because of their low coefficient of friction.
Another type of seal is a dynamic seal. These seals contain pressurized fluids and can move in a rotary or oscillating motion. The seal is supported by guide rings that prevent metallic contact between the axial and rotational components.
Seals for hydraulic cylinders are used in a variety of applications. They are made from different materials, including rubber, plastic, and PTFE. They are available in a variety of shapes and sizes, depending on the application.
Seals for hydraulic cylinders must be used in the correct tolerances and surface finishes. The material of the seal must provide the appropriate amount of flexibility and strength. The material must also provide the ability to allow a thin lubrication film to pass through the seal's contact area.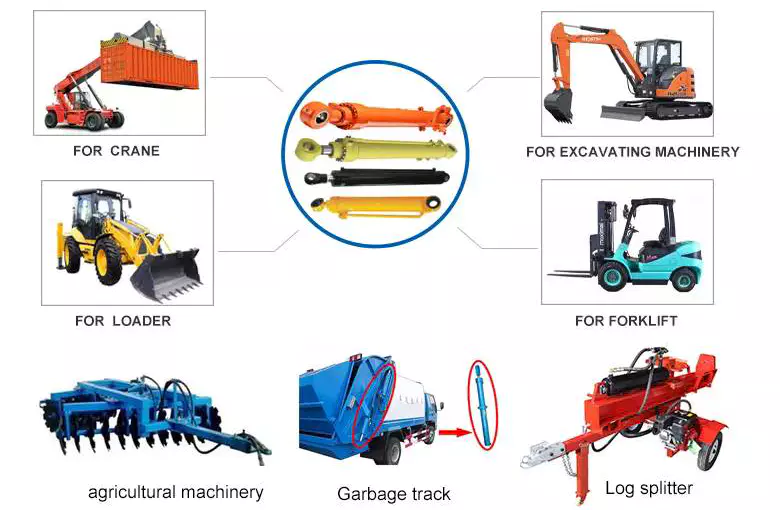 Coatings
Using the right coatings for hydraulic cylinders reduces the risk of abrasion, pitting, wear, and corrosion. The coatings also have the advantage of providing chemical shielding and wetting properties.
A hard chrome coating has been traditionally used on hydraulic cylinder rods. Traditionally, the coating is deposited using electroplating processes. The hard chrome surface provides reasonable corrosion resistance. However, the coating may interfere with lubrication of the rod. This decreases Rmax and Rz, and may increase the seal failure rate.
Another alternative is a tungsten carbide coating. The tungsten carbide coating has better corrosion resistance than traditional hard chrome. It can be used as a replacement for hard chrome coatings. It is also used on loader cylinders on compact tractors.
A variety of other coatings are available for hydraulic cylinders. These include ceramic, plastic, and metal-oxide ceramic coatings. These coatings can be applied externally or internally.
Another option is thermal spray. Thermal spray is an industrial process that uses engineered materials to deposit metallic or ceramic materials onto surfaces. This reduces friction and increases heat shielding. The coating also increases wear life. Thermal spray can be used to repair damaged surfaces and prevent future breakdowns.
An additional surface treatment is liquid nitrating. Liquid nitrating produces a hard iron nitride layer that is useful for surface enhancement. The process involves spraying 50 grams of powder onto a substrate material. The powder is then fed into a powder feeder. This is repeated until the desired thickness is reached.
The primary function of coatings is to protect the cylinder from chemical and physical attacks. In addition to corrosion and wear resistance, black color coatings also provide electrical insulation and wetting properties.
Hydraulic cylinders can be coated internally or externally. External coatings are particularly useful for areas subjected to critical working conditions. Hydraulic cylinders used in underwater applications, such as subsea hydraulic systems, are subject to saline water that can cause pitting corrosion. In addition, external abrasive agents can act harshly on the rod.
The primary function of coatings for hydraulic cylinders is to protect the cylinder from chemical attacks. The most important mechanical properties are hardness, yield strength, and tensile strength.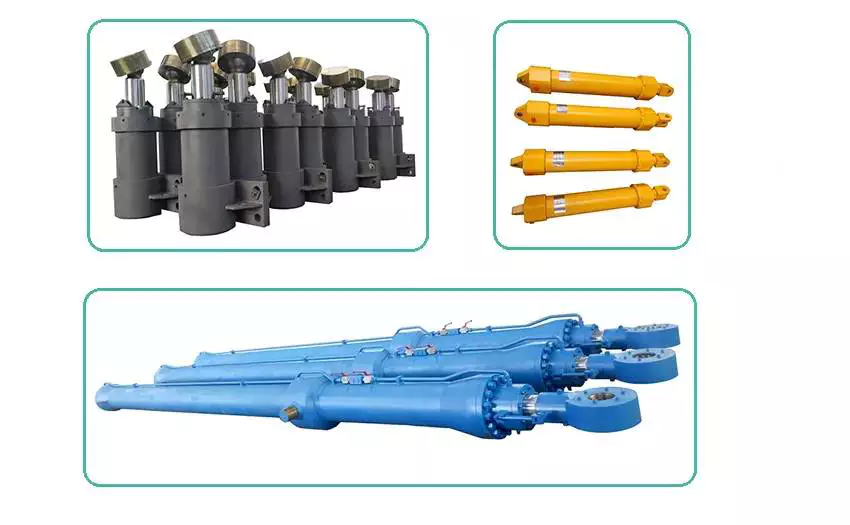 Non-differential cylinders
Unlike a differential hydraulic cylinder, a non-differential cylinder has no internal valves to control the flow of hydraulic fluid. Instead, it has two ports – one at each end of the cylinder – that allow equal fluid flow to both sides. In addition, a piston rod will extend at both ends of the cylinder. This makes the non-differential cylinder a good choice for applications where a task can be accomplished at each end.
It also has a clevis that allows the user to make precise changes to pressures. A steel ring, piston and seal also contribute to the stability and control of the cylinder.
A non-differential hydraulic cylinder is not only easy to install and maintain, but they are also inexpensive. They can be used in a variety of applications, including agriculture, manufacturing, mining, and construction technology. They are commonly made of aluminum alloys or plastics, with stainless steel end caps. These cylinders are typically designed for light duty cycles. They are also economical when they are not needed for long service life.
The cylinder industry has two main designs: single-acting and double-acting. The single acting cylinder has a single piston rod, while the double-acting cylinder has two piston rods. The two-acting cylinder has a larger bore, which allows for greater force transfer.
The cylinder industry also uses an alternative manufacturing process that locks three pieces together. This is referred to as the spring-return model. Most non-repairable cylinders have stainless steel end caps.
An alternative to the spring-return model is a welded rod cylinder. They are compact and suitable for mobile applications. However, they are not easy to disassemble. The rod extension makes the cylinder unusual.
The most important benefit of the cylinder is its ability to convert incompressible hydraulic fluid energy into work. This is done by applying a hydraulic pressure force over the annular area of the piston during retraction. The cylinder also uses an internal spring to control the flow of fluid. This combination of materials and technologies makes a non-differential cylinder a great choice for applications that require a compact design without sacrificing efficiency.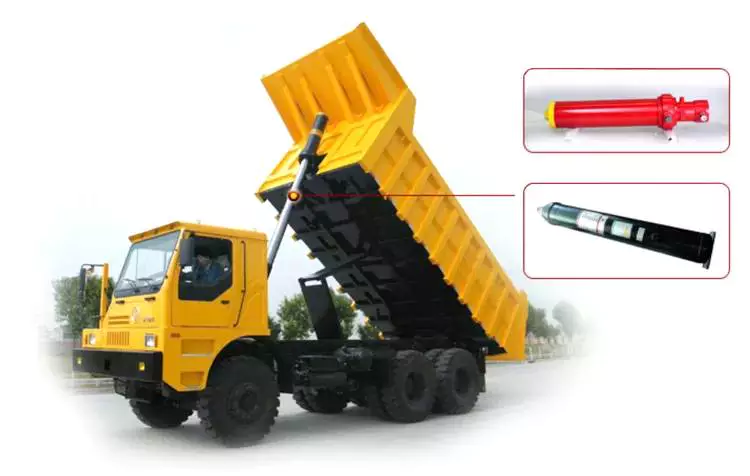 Welded rod cylinders
Depending on the size and pressures of the application, welded rod hydraulic cylinders can be used for various applications. They are often used in material handling equipment, cranes, oil rigs, and other mobile hydraulic equipment. These cylinders are designed to handle moderate to heavy loads and are durable.
There are two main types of welded rod hydraulic cylinders. They include single-acting and double-acting models. Double-acting models are ideal for precision operations and high-pressure applications. They are manufactured with additional features for increased durability.
The standard hydraulic cylinder is composed of a cylinder barrel, a piston rod, and a seal. These three elements provide stability, control, and protection from leaks. The piston rod is made from medium carbon steel S45C, which is polished to mirror class.
To ensure that the hydraulic cylinder performs efficiently, it needs to have a smooth surface. This is achieved through honing. In addition, the inside of the cylinder tube must be durable. It is also important to maintain a clean working environment.
Welded rod hydraulic cylinders have more complex designs than tie rod cylinders. These cylinders use high-strength threaded steel rods to hold end caps together. Threaded bolts extend from bottom caps to top caps. This design makes it easy to disassemble and service the cylinder.
The most common applications for welded rod hydraulic cylinders are mobile equipment. These cylinders are used in construction, metal fabricating, OEM trailer manufacturing, and agricultural applications.
Tie rod hydraulic cylinders are also popular. They work well in low-pressure applications. They can be disassembled easily using standard tools. They are also less expensive to manufacture. However, they are less durable than welded cylinders.
Welded rod hydraulic cyclinders are durable, compact, and ideal for industrial and commercial applications. They are also lightweight, making them perfect for heavy-duty applications. They have a low profile design, which helps them to fit in tight spaces. They can also be custom-engineered to meet specific technical requirements.
The main advantages of welded rod hydraulic cylinders are their rugged design, durability, and versatility. They are suitable for a variety of mobile hydraulic equipment, and are ideal for applications that require precise parameters.




editor by czh 2023-03-01