Product Description
ARE YOU LOOKING FOR A RELIABLE FACTORY FOR HYDRAULIC BREAKER SPARE PARTS WITH
                                      STABLE QUALITY & AFTER-SALES SERVICE GUARANTEES?
DO YOU HAVE CLIENTS WHO WANT TO BUY THE DURABLE LONG LIFETIME & HIGH-END FINISH
                              HYDRAULIC HAMMER SPARE PARTS AS JAPAN OR KOREA'S?
ARE YOU FINDING JAPAN/KOREA SUPPLIERS' OFFER SO HIGH AND THINK ABOUT
                                           A BETTER ECONOMIC ALTERNATIVE?
HOW ABOUT A PERSON HELP YOU TO SOLVE ALL THE PROBLEMS AND LEAVE YOU
                                           TO SIT BACK AND RELAX?
Hi, I am Ryan, I have 8 years of international trade sales experience and now working for
HangZhou Zhongye Machinery Manufacture Co., Ltd.
I know you are looking for high-quality SPARE PARTS while affordable like this:
Now you can stop searching and comparison, I bet our factory can be your best choice. WHY?
1, Stable quality in various actual fields worldwide
Our chisels have been supplied to over 70 companies of more than 30 countries
Certificate such as CE, ISO, can also be a proof of our quality.
2, Well equipped production facility.
The one-stop operational resource that covers 2 manufacturing factories for hydraulic breaker, chisel,
and spare parts which 10 years' history Zhongye machinery factory for mid-range products.
Second NEW factory with an up-to-date production facility for high-end hydraulic breaker, chisel, and spare parts;
Third, We have pistons for the following hydraulic breaker/hammers:
you can also send us your drawing for mass customized production.
 
| | | | | | | | |
| --- | --- | --- | --- | --- | --- | --- | --- |
| SOOSAN | TOKU | NPK | GENERA | HANWOO | TOYOU | ALTAS COPCO | RAMMER |
| FURUKAWA | KRUP | MONRABERT | STANELY | OKANA | INDECO | MSB | DAEMO |
Brand Name

Below models are part of hydraulic breaker models for your refference.

Soosan
SB40 SB43 SB45 SB50 SB60 SB81N SB81 SB81A SB100 SB121 SB130 SB140 SB151
Furukawa  
HB20G HB30G HB40G HB8G HB10G HB5G HB15G
F19 F20 F22 F35 F70 FX47 F45 FS37 F27 FS22 F27 F12 F9 F6
Toku
TNB150  TNB151 TNB14E TNB5M TNB4E TNB6E TNB7E TNB14B TNB14 TNB190 TNB230
General  
GB8AT GB8T GB8F GB2T GB5T GB4T GB6T GB540E GB580E
NPK
H2X NPK H4X NPK H6X NPK H-7X  NPK H-9X  NPK H-10X 
H-10XB E-12X  E210A/B NPK NPK H12XB NPK H14X NPK H20X
Daemo
S2100 S2200 S2300 S3000
Krup
HM960  HM951 HM720 HM980 HM1000 HM1500
MSB
MS600 Xihu (West Lake) Dis.350
Okada
OUB308 OUB312 OUB316
ToyoU         
THBB401 THBB801 THBB1600 THBB2000
Hanwoo
RHB323 RHB313 RHB305 RHB325 RHB326 RHB328 RHB330 RHB340 RHB350
3, Years of accumulated Art-Heat Treatment Technology
10 years of accumulated heat treatment technology, making the our spare parts 2 TIMES durable than most small workshops.
4, Quality Assurance
Every working procedure would influence the product quality, thus each working procedure should
sustaining testing on our production lines.  Our warranty policy could make you rest easy.
5, After-sales service
With my 8 years' export experience, I was confident I could ensure the smooth process from order
receiving until the order arrives at your hand.
Hence, Zhongye is available to show you our product range and CZPT you in the choice of the products that best fit your needs,
Isn't good enough?
I have a trade secret can make your business more profitable and competitive.
I guess most of your competitors haven't known that,
Just send me your detailed inquiry at the bottom and I will share it with you for free.
Grab the opportunity today! or your competitors may have learned that.
How to Choose the Right Worm Shaft
You might be curious to know how to choose the right Worm Shaft. In this article, you will learn about worm modules with the same pitch diameter, Double-thread worm gears, and Self-locking worm drive. Once you have chosen the proper Worm Shaft, you will find it easier to use the equipment in your home. There are many advantages to selecting the right Worm Shaft. Read on to learn more.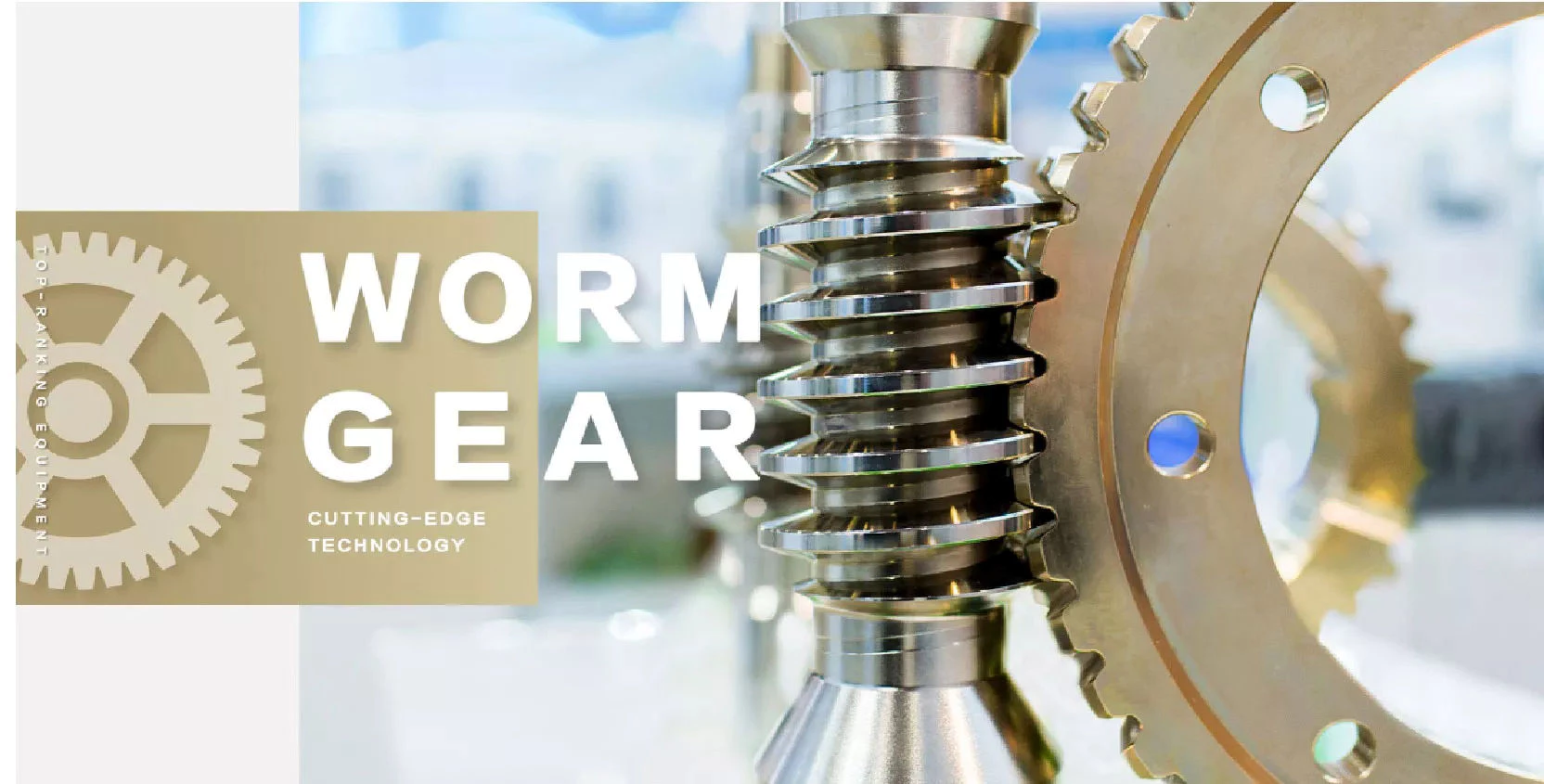 Concave shape
The concave shape of a worm's shaft is an important characteristic for the design of a worm gearing. Worm gearings can be found in a wide range of shapes, and the basic profile parameters are available in professional and firm literature. These parameters are used in geometry calculations, and a selection of the right worm gearing for a particular application can be based on these requirements.
The thread profile of a worm is defined by the tangent to the axis of its main cylinder. The teeth are shaped in a straight line with a slightly concave shape along the sides. It resembles a helical gear, and the profile of the worm itself is straight. This type of gearing is often used when the number of teeth is greater than a certain limit.
The geometry of a worm gear depends on the type and manufacturer. In the earliest days, worms were made similar to simple screw threads, and could be chased on a lathe. During this time, the worm was often made with straight-sided tools to produce threads in the acme plane. Later, grinding techniques improved the thread finish and reduced distortions resulting from hardening.
When a worm gearing has multiple teeth, the pitch angle is a key parameter. A greater pitch angle increases efficiency. If you want to increase the pitch angle without increasing the number of teeth, you can replace a worm pair with a different number of thread starts. The helix angle must increase while the center distance remains constant. A higher pitch angle, however, is almost never used for power transmissions.
The minimum number of gear teeth depends on the angle of pressure at zero gearing correction. The diameter of the worm is d1, and is based on a known module value, mx or mn. Generally, larger values of m are assigned to larger modules. And a smaller number of teeth is called a low pitch angle. In case of a low pitch angle, spiral gearing is used. The pitch angle of the worm gear is smaller than 10 degrees.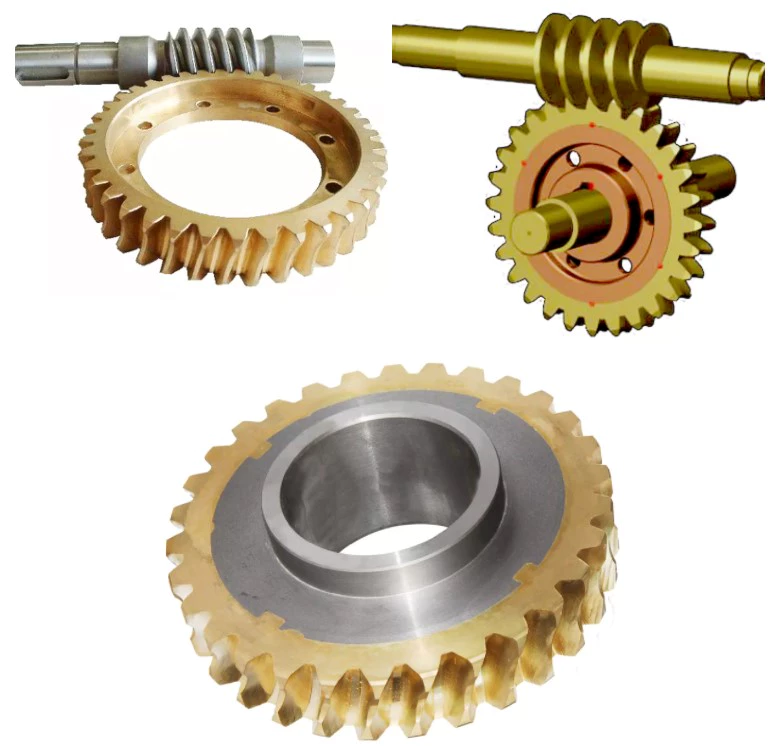 Multiple-thread worms
Multi-thread worms can be divided into sets of one, two, or 4 threads. The ratio is determined by the number of threads on each set and the number of teeth on the apparatus. The most common worm thread counts are 1,2,4, and 6. To find out how many threads you have, count the start and end of each thread and divide by two. Using this method, you will get the correct thread count every time.
The tangent plane of a worm's pitch profile changes as the worm moves lengthwise along the thread. The lead angle is greatest at the throat, and decreases on both sides. The curvature radius r" varies proportionally with the worm's radius, or pitch angle at the considered point. Hence, the worm leads angle, r, is increased with decreased inclination and decreases with increasing inclination.
Multi-thread worms are characterized by a constant leverage between the gear surface and the worm threads. The ratio of worm-tooth surfaces to the worm's length varies, which enables the wormgear to be adjusted in the same direction. To optimize the gear contact between the worm and gear, the tangent relationship between the 2 surfaces is optimal.
The efficiency of worm gear drives is largely dependent on the helix angle of the worm. Multiple thread worms can improve the efficiency of the worm gear drive by as much as 25 to 50% compared to single-thread worms. Worm gears are made of bronze, which reduces friction and heat on the worm's teeth. A specialized machine can cut the worm gears for maximum efficiency.
Double-thread worm gears
In many different applications, worm gears are used to drive a worm wheel. These gears are unique in that the worm cannot be reversed by the power applied to the worm wheel. Because of their self-locking properties, they can be used to prevent reversing motion, although this is not a dependable function. Applications for worm gears include hoisting equipment, elevators, chain blocks, fishing reels, and automotive power steering. Because of their compact size, these gears are often used in applications with limited space.
Worm sets typically exhibit more wear than other types of gears, and this means that they require more limited contact patterns in new parts. Worm wheel teeth are concave, making it difficult to measure tooth thickness with pins, balls, and gear tooth calipers. To measure tooth thickness, however, you can measure backlash, a measurement of the spacing between teeth in a gear. Backlash can vary from 1 worm gear to another, so it is important to check the backlash at several points. If the backlash is different in 2 places, this indicates that the teeth may have different spacing.
Single-thread worm gears provide high speed reduction but lower efficiency. A multi-thread worm gear can provide high efficiency and high speed, but this comes with a trade-off in terms of horsepower. However, there are many other applications for worm gears. In addition to heavy-duty applications, they are often used in light-duty gearboxes for a variety of functions. When used in conjunction with double-thread worms, they allow for a substantial speed reduction in 1 step.
Stainless-steel worm gears can be used in damp environments. The worm gear is not susceptible to rust and is ideal for wet and damp environments. The worm wheel's smooth surfaces make cleaning them easy. However, they do require lubricants. The most common lubricant for worm gears is mineral oil. This lubricant is designed to protect the worm drive.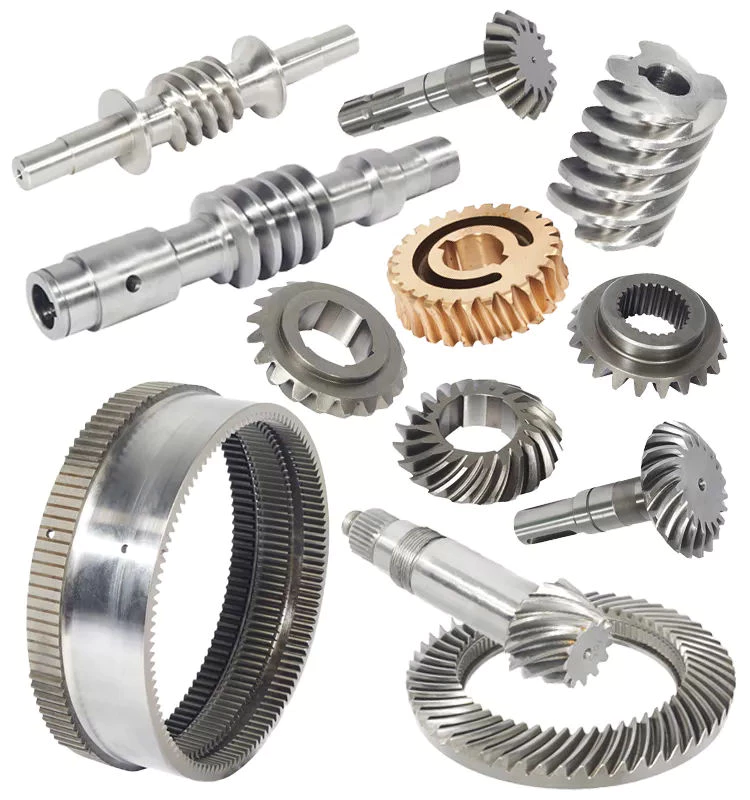 Self-locking worm drive
A self-locking worm drive prevents the platform from moving backward when the motor stops. A dynamic self-locking worm drive is also possible but does not include a holding brake. This type of self-locking worm drive is not susceptible to vibrations, but may rattle if released. In addition, it may require an additional brake to keep the platform from moving. A positive brake may be necessary for safety.
A self-locking worm drive does not allow for the interchangeability of the driven and driving gears. This is unlike spur gear trains that allow both to interchange positions. In a self-locking worm drive, the driving gear is always engaged and the driven gear remains stationary. The drive mechanism locks automatically when the worm is operated in the wrong manner. Several sources of information on self-locking worm gears include the Machinery's Handbook.
A self-locking worm drive is not difficult to build and has a great mechanical advantage. In fact, the output of a self-locking worm drive cannot be backdriven by the input shaft. DIYers can build a self-locking worm drive by modifying threaded rods and off-the-shelf gears. However, it is easier to make a ratchet and pawl mechanism, and is significantly less expensive. However, it is important to understand that you can only drive 1 worm at a time.
Another advantage of a self-locking worm drive is the fact that it is not possible to interchange the input and output shafts. This is a major benefit of using such a mechanism, as you can achieve high gear reduction without increasing the size of the gear box. If you're thinking about buying a self-locking worm gear for a specific application, consider the following tips to make the right choice.
An enveloping worm gear set is best for applications requiring high accuracy and efficiency, and minimum backlash. Its teeth are shaped differently, and the worm's threads are modified to increase surface contact. They are more expensive to manufacture than their single-start counterparts, but this type is best for applications where accuracy is crucial. The worm drive is also a great option for heavy trucks because of their large size and high-torque capacity.