Product Description
2t Hand Operated Manual Pallet Stacker Hand Pallet Truck Hydraulic Cylinder With Nylon Wheel
 
Hand hydraulic forklift price is a small and convenient, the use of flexible, heavy load, durable and durable cargo handling tools.
Hand Pallet Truck Features:
 
Model
Unit
AC20
AC25
AC30
Capacity
kg
2000
2500
3000
Fork overall width
mm
450/520/540/685
Fork length
mm
800/900/1000/1100/1150/1220
Minimum height of fork
mm
85
75
85
75
85
75
Maximum height of fork
mm
200
190
200
190
200
190
Steering wheel
mm
¢200*50
¢180*50
¢200*50
¢180*50
¢200*50
¢180*50
Load-bearing wheel (single)
mm
¢80*93
¢74*93
¢80*93
¢74*93
¢80*93
¢74*93
Load-bearing wheel (pair)
mm
¢80*70
¢74*70
¢80*70
¢74*70
¢80*70
¢74*70
Single leg fork width
mm
160
The wheel
Rubber wheel/nylon wheel/polyiron wheel
packaging
6 Sets/Tray
Hand Pallet Truck Advantage:
1. Modular spool design minimizes failure rate;
2. Unique European streamlined handle with double comfort;
3. The rocker arm is forged with no.45 steel to greatly improve the flexural resistance;
4. Body steering 130 degrees is not easy to cause rollover;
5. Long loading duration and no deformation;
6. The pin shaft is all heat-treated;
7. The overload protection of the pump body reduces the safety of balanced use;
8. Easy to use with handgrip and foot for descending;
9. Use imported seal chrome plated piston rod to improve service life;
10. Solid frame design with strong bearing capacity.
Hand Pallet Truck Details:
Hand Pallet Truck Pictures:
Package & Delivery: 

About US:

"Liftor Enterprises" is a high-tech enterprise professionally specialized in R&D, production, sales, service of electric storage and intelligent industrial system. It is located in HangZhou, ZheJiang Province with advanced forklift manufacturer technology, processing equipment and perfect product testing center.
Our company is the China Automobile Industry Association member unit. We won the honorary title such as "Outstanding Enterprise of Quality Management, Credibility and Service AAA level", "National Enterprise of Good Creditworthiness", "National Quality Management Advanced Enterprise" etc. The company has already passed the safety production standardization and the quality authentication of ISO9001:2008 and European Union CE certification, fit-out national patent certificate.
Our main storage equipment are electric truck, stacking car, reach forklift trucks, towing vehicle, order picker, AGV pilotless truck, counter balanced weight forklift and so on. It is widely used in various places of modern logistics.

FAQ:
Q1: Are you forklift factory?
A1: Yes, we are the professional manufacturer of Hand Pallet Truck.
Q2: How about the delivery time?
A2: About 15-30 days based on different model. For the standard products, we may have stock and could delivery immediately.
Q3:  Is customized solution available?
A3: Yes, we can provide different customized solution.
Q4: Can you provide OEM service?
A4: Yes.
Understanding the Different Types of Bearings
When you are looking for a bearing, you have many options to choose from. This article will explain the various types, functions, and working principles of different types of bearings. Once you understand the basic components, you can make an informed decision about which 1 to buy. Here's an overview of some of the most common types. Learn more about each type below! Read on to learn about the differences between these different types of bearings! Posted in Articles
Functions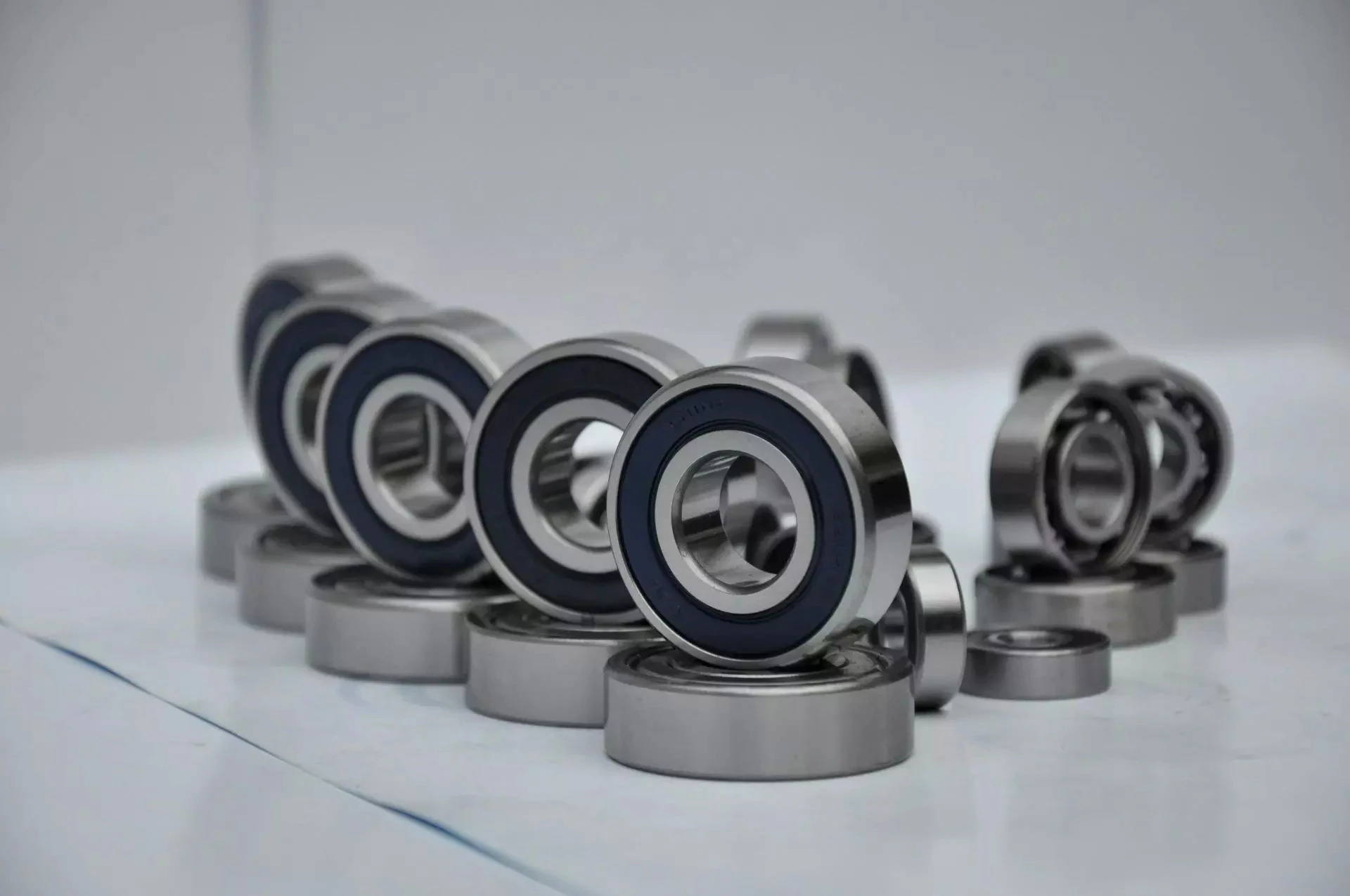 Bearings serve as an integral part of a mechanical device. These devices help transfer torque from 1 part of a structure to another. These mechanisms increase the efficiency of a shaft by increasing its life. However, the functions of bearings depend on the application of the structure. Among other functions, bearings provide support to shafts. Anti-friction bearings come in 2 types: ball and roller bearings. These components have line and point contact, which is the most common type. Archimedes's principle states that the force is equal to the weight of the fluid that is being displaced. Bearings can transfer lateral loads to a substructure.
A bearing has 2 primary functions. The first is to prevent direct metal-to-metal contact. A bearing prevents friction, heat generation, and wear and tear of components. A bearing also reduces energy consumption. Its other purpose is to guide and support a rotating body. In addition to these functions, bearings can also reduce wear and tear on a machine. As a result, they are among the most widely used machines in the world.
Seals are a major component of a bearing. They prevent foreign materials from entering and lubricating the moving parts. The design of seal lips determines their effectiveness. Fuel economy regulations and CO2 emissions regulations are pushing the demand for low-friction bearings. However, high-performance seals do not always provide high-performance. As a result, current estimations of the friction in bearings depend on trial and error methods.
Another important function of bearings is that they transfer the load of a rotating component to its housing. This load can be axial or radial. Bearings also limit movement to predefined directions. Some types of rolling element bearings have balls or cylinders inside. These bearings are less frictional than sliding ones, thus they allow parts to move freely during rotation. These parts can then be used for various applications. So, bearings are an integral part of machines.
Types
The most common type of bearing is a plain bearing. It uses surfaces in rubbing contact to transmit movement from 1 part to another. These bearings may be discrete or may consist of a hole in a metal sleeve or a planar surface bearing another part. Some plain bearings are flanged, while others are made of a sleeve with a flange at 1 end. These bearings often give acceptable accuracy and life, but they are expensive and cannot be used in large scale applications.
Radial bearings are used when there is a need for high-speed or corrosive parts. This type of bearing also serves as a support in an intermediate situation. Its 2 components are called the base and the cover. The base and cover are connected and are arranged parallel to the main axis. This type of bearing is used in steady-state and axial motion applications. The radial bearings are also used when the shafts are long.
Angular contact bearings are another type of bearing. These are easy to install and require minimal maintenance. Their races are displaced along the axis. They are also better at handling axial loads and transferring them to the housing. These types of bearings are commonly used in pumps, automobiles, and high-speed applications. If you are looking for an affordable, reliable bearing, look no further than the angular contact bearing.
Another type of bearing is a self-lubricating bushing. These are lightweight and wear-resistant. Unlike the other types of bearing, they do not require any lubrication or maintenance. In fact, some are completely maintenance-free. But if you're worried about maintenance, this type of bearing may be a good choice. There are many benefits of using self-lubricating bushings. It is also a good option for applications where your machine is exposed to extreme temperatures.
Working principle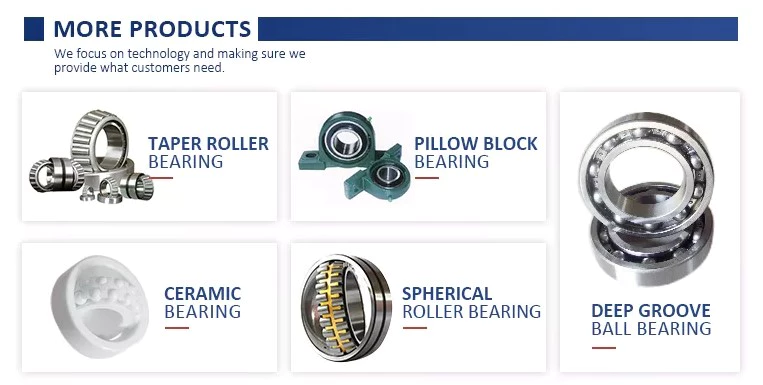 A bearing has 2 primary functions: support and load transfer. In engineering applications, the bearing tends to push the load in the direction of the shaft. A radial load pushes the bearing downward and a thrust load pushes it sideways. Both types of load transfer are important in a variety of applications. The working principle of each type is described below. Listed below are the main uses for each type of bearing.
A plain bearing uses a PTFE liner on the interface of 2 moving parts. The PTFE liner acts as a lubricant and may be filtered to alter its friction. The journal bearing uses the motion of the journal to force fluid into the gap between 2 moving parts. This results in a small amount of play in the bearing. This play is acceptable for most applications. A ball bearing may have a maximum play of 2 mm for a ten-millimeter shaft.
The primary function of a bearing is to assist in rotation and to reduce mechanical friction between the 2 objects. A bearing may be installed as a separate device or as an integral part of a machine. For more complex applications, bearings are very precise components requiring the highest standards of technology. For this reason, it is important to understand the working principle of bearings. The next time you need to lift or slide a heavy object, consider a bearing.
Ball bearings are a common type of ball bearing and can be found in industrial machinery and automobiles. Their unique structure helps them support less weight. This is because they are comprised of 2 rings – an inner race and an outer race. The balls themselves have a small area of contact and transfer axial loads in 1 direction. A cage surrounds the balls and prevents them from colliding. This makes ball bearings a popular choice for many applications.
Sealing system
A bearing's seals are vital for the operation of rolling and rotating components. These systems enable rotation and linear movement while limiting friction and dispersing stress. Without the proper seals, these components could face catastrophic failure. In addition to protecting the bearing from external forces, seals help retain lubricant inside the system and prevent harmful particles from entering the gap. A seal's lubrication helps prevent the onset of mechanical damage and prolongs the life of the bearing.
A bearing seal is made up of 2 parts: the inner sealing element and the outer sealing element. A passageway runs through the bearing assembly to the outer seal element. A hydraulic press or pneumatic jack is recommended for installing the seal. These tools are effective in reducing deformation and improving seal installation quality. When fitting the seal, ensure that the tool does not hit the seal directly. A proper adopter will distribute the load uniformly across the seal.
The seal's efficiency depends on its gap. A four-inch shaft seal can flow 0.5 standard cubic feet per minute. A seal's efficiency is highly dependent on the gap size. The gap size is a cube of the flow through the system. A smaller gap size allows high flow and pressure but less leakage. If both surfaces of the seal have similar pressures and flow rates, the seal is efficient. However, a small gap reduces the pressures and reduces wear.
Mechanical seals have numerous advantages, including their ability to protect against contaminants and splashing liquids. Labyrinth seals are the first line of defense against leaks. They operate without friction. Their high level of sealing efficiency helps ensure that the bearing remains operational for long. This type of seal is made from metal plates and is designed for a wide temperature range and misalignment. Its advantages include being easy to install and offering 100% sealing efficiency.
Maintenance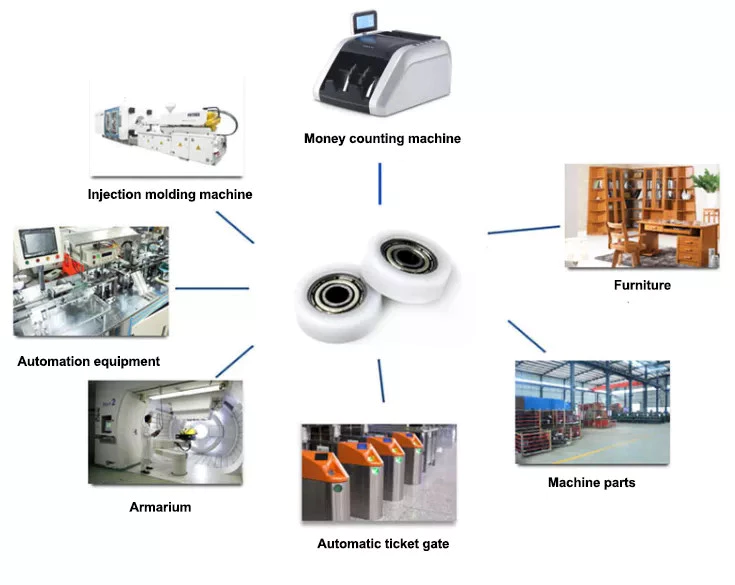 Bearing maintenance is critical to ensuring that your bearings keep operating at their peak performance. Proper maintenance will improve bearing life, reduce downtime and increase productivity while reducing costs. Here is an 8-point checklist to optimize your bearings and make them last longer. To optimize their performance, you should follow these steps regularly. In case a bearing does not last long, you should replace it as soon as possible. Listed below are some tips to ensure proper maintenance.
The first step is to determine how often your bearings require lubrication. Some manufacturers recommend that you lubricate them weekly, but this can do more harm than good. Instead, use ultrasound to measure the level of friction and trend its levels. This way, you will know exactly when to grease your bearings. It's also important to check how often they should be inspected and calibrated. A professional can provide guidance on proper maintenance.
Next, inspect your bearings for cracks and scratches. You should never install a bearing that has been dropped or scratched. Even a small crack will affect the performance of the bearing and could lead to its premature failure. A proper alignment is essential for the bearing to function properly. Make sure you have the correct tools to perform this task. These tools can help you reduce manual work and promote safe bearing maintenance. You should also ensure that the shaft and housing are clean and undamaged.
Proper maintenance can prolong bearing service life. Proper lubrication, mounting, inspection, basic condition monitoring, and dismounting can extend their life. Proper maintenance extends their lifespan and improves plant productivity. While bearings are essential for machinery, you should make sure you follow the proper safety procedures every time you work with them. These tips will also help prevent accidents and maintain your machine's efficiency. Once you've followed these guidelines, you can safely inspect your bearings and ensure that they're operating at their optimum capacity.