Product Description
Product Description
 We are manufacturer of hydraulic breakers/hammers and replacement spare parts for hydraulic breakers of, Hanwoo,NPK montabert, rammer, atlas copco, MSB etc., The hydraulic breaker parts we have are: front head, back head, cylinder, chisel tool, seal kits ,piston, diaphragm, thrust bush, ring bush, front cover ,rod pin/chisel pin, stop pin, accumulator, through bolt, side bolt , bracket, upper cushion, lower cushion ,damper etc.
We can also make and install excavator hydraulic kits/hammer lines/piping kits/hydraulic installation kits/breaker lines for hydraulic hammer, hydraulic shear, hydraulic crusher, quick coupler, demolition grab, power rammer etc. We can also supply other excavator parts.
       
Production and Processing
Company Information
HangZhou Changhao Mechanical Equipment Co., Ltd.
Our company mainly produces hydraulic breaker parts and breaker pipeline parts.  We can supply different kinds of hydraulic breaker spare parts, such as chisel, oil seal, through bolt, side bolt, nitrogen bottle, cover & bush, tool box, oil tube, filter, piston, piston ring, front head, back head, cylinder, flat pin, round pin, etc. 
 The hydraulic breaker/hammer spare parts we supply are front head, cylinder,back head, chisel, piston,seal kits,diaphragm,front cover, thrush bush,ring bush,charging valve,accumulator,through bolt,side bolt, bracket, N2 charging device etc.
Excavator hammer lines/piping kits/auxiliary installation pipelines for attachment are available too.
All the accessories of our pipeline, including clamps, ball valves, Overflow valve, foot valve, iron pipe, hose, etc. All of our pipelines are acid-washed and phosphated to ensure that the inside of the pipeline is clean and dust-free, and the hydraulic system of the excavator is clean and pollution-free. Our company's product pipelines are welded by domestic first-class welders. After welding, the joints are formed by single-sided welding and double-sided welding to ensure that the product will never leak oil. 
Our products have been exporting to many countries in the world with advanced machines and strict quality control management, the advanced production equipment and impeccable QC system help us make sure the highest-quality and cost-effective products.Our products have reached the international advanced level. Cooperating with large number of well-known dealers in the domestic and foreign market. We have our own production plant, covering an area of about 3000 square meters. Our workers are skilled in craftsmanship and rich in experience, coupled with the blessing of advanced machinery and equipment, the quality of the products delivered is safe and reliable.Our products are of high quality, reasonable prices and efficient delivery. 
High quality,competitive price and innovative products can be promised and stock samples can be available for your evaluation. 
Welcome to visit our factory and contact us!
Main Products
     Pipeline section view
Our pipeline series are complete, including all series from Carter,  Hitachi, Volvo, Kobelco,  Xugong, Liugong. All of our pipelines are acid-washed and phosphated to ensure that the inside of the pipeline is clean and dust-free, and the hydraulic system of the excavator is clean and pollution-free.
The outer surface of the pipeline is sprayed with plastic paint, and the colors are various, which are exactly the same as the color of the excavator body. Meet all your requirement for color.
All the accessories of our pipeline, including clamps, ball valves, overflow valve, foot valve, iron pipe, hose,etc, are independently developed and manufactured by our factory to ensure product quality, safety and reliability.
Our company's product pipelines are welded by domestic first-class welders. After welding, the joints are formed by single-sided welding and double-sided welding to ensure that the product will never leak oil.
Packing and Shipping
Payment:
We usually use TT.
TT 30% deposit  before production and balance 70% before delivery or against B/L copy if see shipment.
100% L/C at sight if you purchase in large quantities. 
Shipping: 
If the quantity of order is not very big, we could send them to you by express delivery, such as TNT, DHL, UPS or EMS etc.
If the order is large, we usually ship from HangZhou Port, China.
Our company wants to establish a long-term friendly business relationship with your respected company. If you are interested in our products, please contact us directly. We look forward to your inquiry. 
Contact person: Xinzhao                           
When your axle needs to be replaced
If you're wondering when your axle needs to be replaced, you should be aware of these signs first. A damaged axle is usually a sign that your car is out of balance. To tell if the axle needs to be replaced, listen for the strange noise the wheels make as they move. A rhythmic popping sound when you hit bumps or turns indicates that your axle needs to be replaced. If this sounds familiar, you should visit a mechanic.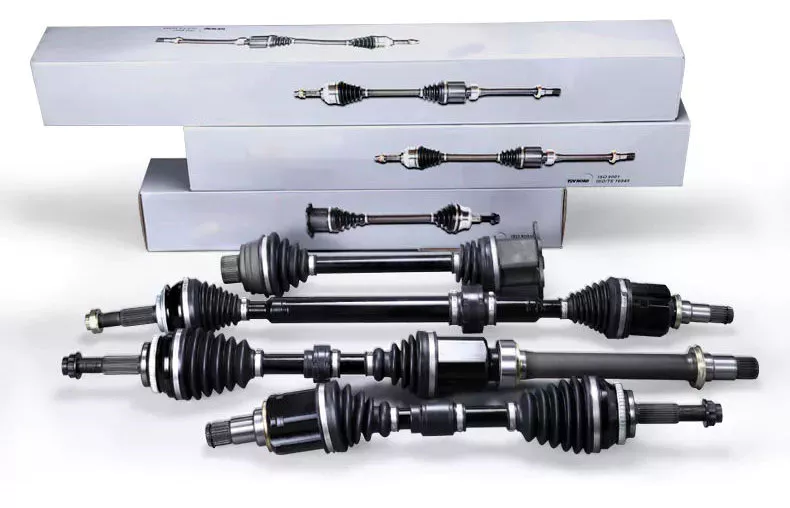 Symptoms of a broken shaft
You may notice a clicking or clanking sound from the rear of the vehicle. The vibrations you feel while driving may also indicate damaged axles. In severe cases, your car may lose control, resulting in a crash. If you experience these symptoms, it's time to visit your auto repair shop. For just a few hundred dollars, you can get your car back on the road, and you don't have to worry about driving.
Often, damaged axles can be caused by a variety of causes, including poor shock or load bearing bearings. Other causes of axle problems can be an overloaded vehicle, potholes, or a car accident. A bad axle can also cause vibrations and power transmission failures while driving. A damaged axle can also be the result of hitting a curb or pothole. When shaft damage is the cause of these symptoms, it must be repaired immediately.
If your car's front axle is bent, you may need to replace them at the same time. In this case, you need to remove all tires from the car, separate the driveshaft from the transmission, and remove the axle. Be sure to double check the alignment to make sure everything is ok. Your insurance may cover the cost of repairs, but you may need to pay a deductible before getting coverage.
Axle damage is a common cause of vehicle instability. Axles are key components of a car that transmit power from the engine to the wheels. If it breaks, your vehicle will not be able to drive without a working axle. Symptoms of damaged axles can include high-speed vibrations or crashes that can shake the entire car. When it breaks down, your vehicle won't be able to carry the weight of your vehicle, so it's important to get your car repaired as soon as possible.
When your axle is damaged, the wheels will not turn properly, causing the vehicle to crash. When your car has these problems, the brakes won't work properly and can make your car unstable. The wheels also won't line up properly, which can cause the brakes to fail. Also, a damaged axle can cause the brakes to become sluggish and sensitive. In addition to the obvious signs, you can also experience the sound of metal rubbing against metal.
Types of car axles
When you're shopping for a new or used car, it's important to know that there are different types of axles. Knowing the year, make, model, trim and body type will help you determine the type you need. For easy purchasing, you can also visit My Auto Shop and fill out the vehicle information checklist. You can also read about drivetrains and braking systems. After mastering the basic information of the vehicle, you can purchase the axle assembly.
There are 2 basic types of automotive axles: short axles and drive axles. The axle is the suspension system of the vehicle. They carry the drive torque of the engine and distribute the weight throughout the vehicle. While short shafts have the advantage of simpler maintenance, dead shafts are more difficult to repair. They're also less flexible, which means they need to be durable enough to withstand harsh conditions.
Axles can be 1 of 3 basic types, depending on the weight and required force. Semi-floating shafts have a bearing in the sleeve. They attach to the wheel and spin to generate torque. Semi-pontoons are common in light pickup trucks and medium-duty vehicles. They are not as effective as floating axles, but still provide a solid foundation for wheel alignment. To keep the wheels aligned, these axles are an important part of the car.
The front axle is the largest of the 3 and can handle road shocks. It consists of 4 main parts: stub shaft, beam, universal pin and track rod. The front axle is also very important as it helps with steering and handling road shocks. The front axle should be strong and durable, as the front axle is most susceptible to road shocks.
Cars use 2 types of axles: live and dead. Live axles connect to the wheels and drive the vehicle. Dead axles do not drive the wheels and support the vehicle. Those with 2 wheels have live axles. Heavy trucks and trailers use 3 or more. The number of axles varies according to the weight and load of the vehicle. This will affect which type of axle you need.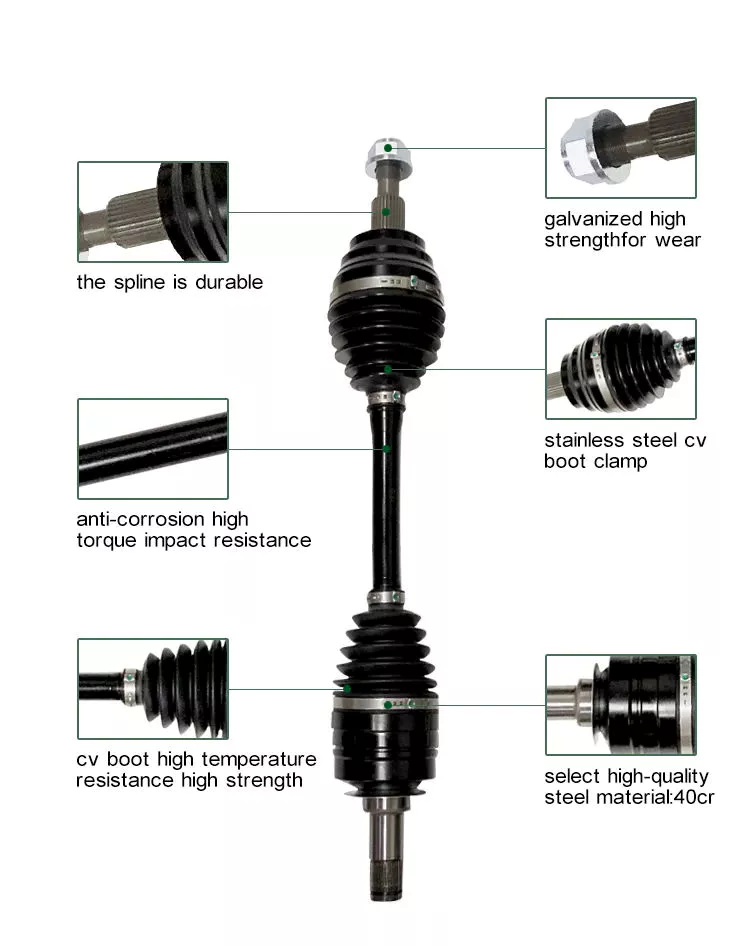 life expectancy
There are a few things to keep in mind when determining the life expectancy of an automotive axle. First, you should check for any signs of wear. A common sign is rust. If your vehicle is often driven in snow and ice, you may need to replace the axle. Also, you should listen for strange sounds from the wheels, such as rhythmic thumping.
Depending on the type of axle, your car may have an average lifespan of 70,000 miles. However, if you have an older car, the CV axles probably won't last 5 years. In this case, you may wish to postpone the inspection. This way, you can save money on repairs. However, the next step is to replace the faulty CV shaft. This process can take anywhere from 1 hour to 3 hours.
Weaker axles will eventually break. If it were weakened, it would compromise the steering suspension, putting other road users at risk. Fortunately, proper maintenance will help extend the life of your axle. Here are some tips for extending its lifespan. A good rule of thumb is to never go over speed bumps. This will cause sudden breakage, possibly resulting in a car accident. To prolong the life of your vehicle's axles, follow these tips.
Another thing to check is the CV connector. If loose, it can cause vibration or even breakage if not controlled. Loose axles can damage the body, suspension and differential. To make matters worse, the guard on the CV joint could tear prematurely, causing the shaft to come loose. Poor CV connections can damage the differential or transmission if left unchecked. So if you want to maximize the life expectancy of your car's axles, consider getting them serviced as soon as possible.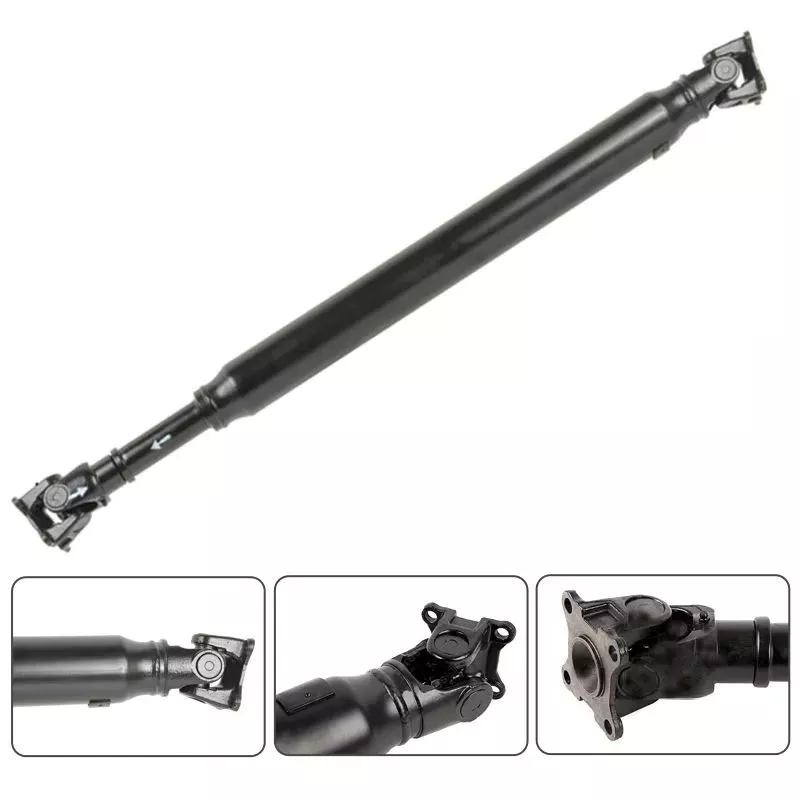 The cost of repairing a damaged axle
A damaged axle may need repair as it is responsible for transferring power from the engine to the wheels. A damaged axle can cause a crash or even loss of control. Repairing an axle is much simpler than dealing with an accident. However, damaged axles can cost hundreds of dollars or more. Therefore, it is important to know what to do if you suspect that your axle may have a damaged component.
When your car needs to be replaced or repaired, you should seek the help of a professional mechanic to keep your car safe. You can save a lot of money by contacting a local mechanic who will provide the parts and labor needed to repair the axle. Also, you can avoid accidents by fixing your car as soon as possible. While axles can be expensive, they can last for many years.
The cost of repairing a damaged axle depends on the amount of repairs required and the vehicle you are driving. Prices range from $300 to $1,000, depending on the car and its age. In most cases, it will cost you less than $200 if you know how to fix a damaged axle. For those without DIY auto repair experience, a new axle can cost as little as $500. A damaged axle is a dangerous part of driving.
Fortunately, there are several affordable ways to repair damaged axles. Choosing a mechanic who specializes in this type of repair is critical. They will assess the damage and decide whether to replace or repair the part. In addition to this, they will also road test your car after completing the repairs. If you are unsure about repair procedures or costs, call a mechanic.