Product Description
front end hydraulic  cylinders for rear-end tippers and trailers
Basic parameters as below:
FC WT:
| | |
| --- | --- |
| Cylinder Tube O.D. | 203mm–274mm |
| Operating Pressure | 16-20Mpa |
| Numbers of Stage | 3,4, 5 |
| Largest Moving Stage Diameter | 110mm–254mm |
| Stroke | Standard 4280mm–6180mm or shorter, longer |
| Closed Length | Standard  1195mm–1945mm or shorter, longer |
| Extended Length | Standard 5475mm–8125mm, or shorter, longer |
| Oil Port | G1/1"SAE |
| Warranty Period | 14 months after date of production |
| Upper Bracket Width | 245-270mm |
| Lower Bracket Width | 340-360mm |
| Axle Diameter | 65mm or 60mm |
| Mount Distance From Upper Axle Center to Lower Axle Center | 325-335mm |
FC  WTHY:
| | |
| --- | --- |
| Cylinder Tube O.D.  | 131mm-240mm |
| Operating Pressure  | 16-20Mpa |
| Numbers of Stage  | 3, 4, 5 |
| Largest Moving Stage Diameter | 110mm–214mm |
| Stroke | 3205mm–9030mm |
| Closed Length  | 1339mm-2312mm |
| Extended Length | 4544mm-11342mm |
| Upper Bracket Width | 201mm-360mm |
| Lower Bracket Width | 163mm-270mm |
| Axle diameter | 60mm |
| Mount Distance From Upper Axle Center to Lower Axle Center | 343mm |
| Warranty Period | 14 months after date of production |
| Oil Port | G1/1"SAE |
Technical specification Description:
| | |
| --- | --- |
| Material | Carbon steel, Alloy steel, Stainless steel |
| Honed tube | 50-280mm, Heat treatment, honing, rolling |
| Piston rod | 50-240mm,tempering, plated nickel, Chrome or ceramic |
| Working Pressure | 16-20Mpa |
| Seals | Parker, Merkel, Hallite |
| Technology | Bosch Rexroth, Parker, HYVA |
| Coating | Sandblasting, primer paint, middle paint, finish paint |
| Temperature range | -30°C to +100°C |
| Work medium | Hydraulic Oil |
| Piston speed | maximum 0.4m/s |
| Mounting style | Earrings, flange, foot mounting, screw thread. |
No.1 manufacturer in China, specialized in design, R&D and manufacturing of hydraulic cylinder/ system with over 20years' experience, company cover an area of 180,000 square meter, there are 600 employees and 700 sets of equipment, annual output more than 200,000 sets. 
Advantage
1) Professional, skilled, reliable.
2) One-stop total solution
3) Ready stock goods with fast delivery
4) Customizable: Non-standard sizes are also available
5) Small quantity is acceptable
6) Refund or replacement for any product faulty
We firmly believe that quality products from the outstanding design and concept, there are 25 engineers with rich experience in our strong technical team and more than 9,000 types of design. Analyzes, calculations, strength check and motion simulation in variety of software to make our design more close to actual working conditions, We will consider various factors in the design stage to avoid each risk of project failure. Our design and products could perfectly match customers' varied needs. 
Complete production lines:
Strict Quality Control:
>All specification is designed by professional engineer.
>All material is high quality-Seal kits were purchased from USA, Japan, UK and Sweden.
>All material is processed by skilled workers and advanced CNC lathe
>All cylinders are 100% tested before package to ensure every cylinder is qualified for its purpose
>Package is air cushion film for each cylinder and steel case for all cylinders to ensure goods can arrive at customer safely
>14 months warranty and long time track service is offered to solve any problems you meet after sale.
 
 
Rich market experiences:
Guarantee and after sale service:
>7 x 24 hours technical support through email
>Goods will be delivered safely on time
>14 months guarantee after destination port arrival
>Life long time track service
 
FAQ:
Q1. What are the same aspects of your cylinder with Hyva cylinder?
A: Same inside structure.
Same outside dimension and same mounting sizes. It can be interchangeable with Hyva's
 
Q2. Compared with Hyva cylinder, what are your cylinder advantages?
A: 1. Rod are chrome plated.
2. Tubes are quenched and tempered.
3. Tube inner hole goes through deephole boring machine processing. Surface roughness is 0.4Ra 
and circular degree is 0.571.
4. Good quality yet lower price.
 
Q3: Are you a manufacture or a trade company?
A: Manufacture, we are the leader manufacturer of hydraulic industry in China with 20 years' experience and technology accumulation. With strong technical team we could solve any annoyance of you.
 
Q4: Do you have quality control system?
A: Yes, The quality management system introduced is: ISO/TS 16949:2009-certified by NQA and IATF cert.
 
Q5: How can i get a booklet and buy a cylinder from you?
A: Very easy! Just leave me a message or email or call me directly, let me know you are interesting in our products. I will talk with you for the details soon!
 
Q6: Can you tell me the price for the cylinder?
A: 1. Please advice the drawing with technical requirement.
2. Please advice the model No. after you check our booklet.
3. Please advice the tipping capacity, number of stages, closed length, mounting type and size.
4. Please also help advice the quantities, this is very important.
 
Q7: Do your products come with a warranty?
A: Yes, we have 1 year warranty. In this year, if the quality problem we will free repair for you.
 
Q8: Hydraulic cylinder internal leakage?
A: 3 main reasons causing internal leakage: Overload, polishing bad controlled, cheap seal kits. As is known to all, vehicles in China are often overloaded, our products all designed to bear the overload power. Advanced equipment could assure the polish processing. And we use the imported/TOP brand seals to meet customers' requirement.
 
Q9: What about the quality feedback of your products?
A: WE HAVE NEVER RECEIVED EVEN ONCE QUALITY COMPLAINT FOR MANY YEARS OF INTERNATIONAL BUSINESS.
 
Q10: Can you help me to install or recommend what kind of hydraulic cylinder or power pack should I use for specific machine?
A: Yes, we have 25 experienced engineers who are always ready to help you. If you do not know what kind of hydraulic cylinders should be used in your machine, please just contact us, our engineers will design the exact products match your need.
 
Q11: What is the delivery time?
A: Within 15 days for samples.
15-30 days for bulk production, which is depend on quality, production process and so on.
 
Q12: What is your main payment term?
A: T/T, L/C, D/A, D/P either is available
Types of Ball Bearings
If you're looking to purchase a new ball bearing, there are many different types available. Learn about Single-row designs, Ceramic hybrid bearings, and Self-aligning ball bearings. You can also choose from stainless steel or single-row designs. Then, read about the different types of materials available to you. You'll have an easier time making a decision. After all, you won't have to worry about maintaining your new ball bearing, since it will be maintained by your supplier.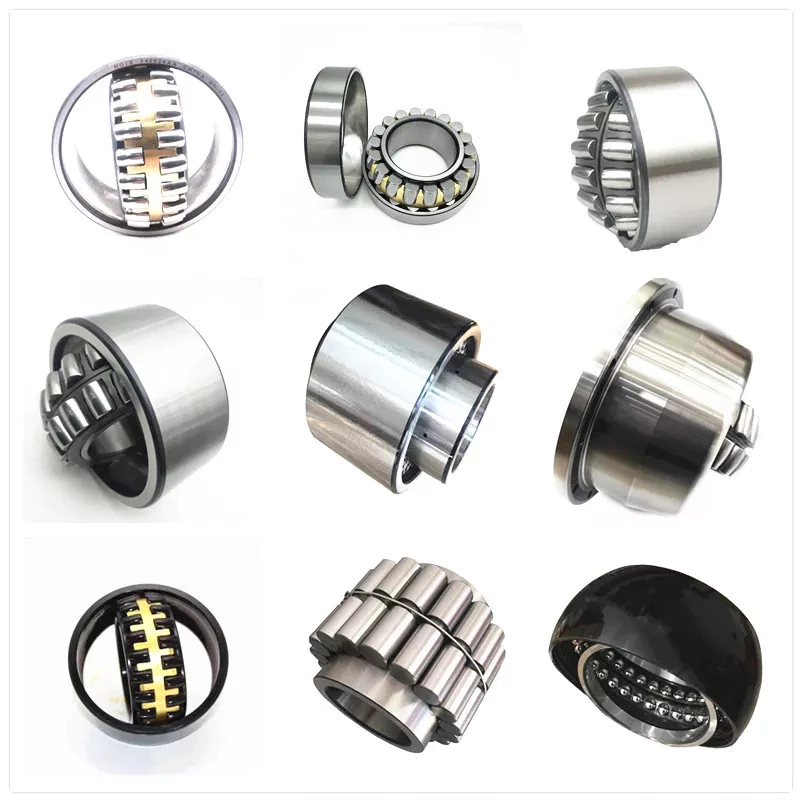 Single-row designs
Ball bearings with a single-row design have a high load-carrying capacity. They are used in applications where high loads must be handled smoothly. A single-row design is a good choice when the material's properties require high load-carrying capacity but limited axial load capability. Single-row designs use 2 bearings with similar design features, but they have different mounting methods. Single-row designs can be adjusted either against 1 another to accommodate axial loads.
The single-row design is suitable for high-speed applications, but also has some disadvantages. The contact angle a is the angle between the radial plane and contact line. The larger the angle, the higher the axial load carrying capacity of the bearing. Single-row angular contact ball bearings are suitable for higher axial forces. Single-row angular contact ball bearings have a single-row design and support high axial forces in 1 direction. Single-row ball bearings are available in both pressed steel and machined steel cages.
Angular contact ball bearings with a single row feature a cage made of fiber-glass reinforced polyamide 66. These are available in diameters up to 130 mm. Four-point angular contact ball bearings use brass, steel, or brass plate. They have good running properties and a low coefficient of linear expansion. Single-row designs are easy to mount and are widely available. Alternatively, they can be mounted with a universal match design, which allows them to be easily adjusted.
One-row angular contact ball bearings are generally not suitable for angular misalignments because they are unsuitable for compensation of angular misalignments. Misalignments cause internal forces in the bearing which reduce its radial load capacity and life expectancy. This type of bearing is not suitable for adjacent mounting as it increases the chances of misalignment. However, it is a suitable choice for applications where only 1 bearing is required per bearing position.
Ceramic hybrid bearings
While all-ceramic bearings are limited to very specialized applications, Si3N4-based hybrid bearings are finding use in a wide range of high-speed machines. Compared to steel, ceramics are less susceptible to centrifugal forces, which are directly proportional to the mass of the balls. Because Si3N4 replacement balls have a lower density than steel, these bearings reduce the stress placed on the outer race.
The benefits of hybrid bearings are clear: they allow for higher speeds and loads than full-ceramic bearings, and they require no lubrication. Because of their many benefits, many industrial equipment operators are switching to these innovative bearings. CBR is 1 company that specializes in ceramic hybrid bearings and can help you find the best product for your application. If you are thinking about purchasing ceramic bearings for your next machine, here are some things you need to know about them.
A ceramic ball bearing surface has an extremely low coefficient of friction, which is important for applications that require low friction and high speeds. Ceramic balls also have a higher hardness than steel balls, which increases their life. In addition to this, ceramic hybrid bearings have superior thermal properties, generating less heat even when spinning at high speeds. These properties make ceramic hybrid bearings an ideal choice for high-speed machinery, especially electric motors. They are also suitable for applications that operate under water.
A ceramic ball hybrid bearing is much less susceptible to temperature fluctuations and wear. Because they are essentially indestructible, ceramic balls do not generate wear particles from the adhesive wear. They can run at significantly higher speeds than steel balls. Ceramic balls are also more resistant to moisture. For this reason, grease is a recommended lubricant in most ceramic bearing applications. These lubricants offer superior protection against moisture and corrosion. Further, they are available in many types.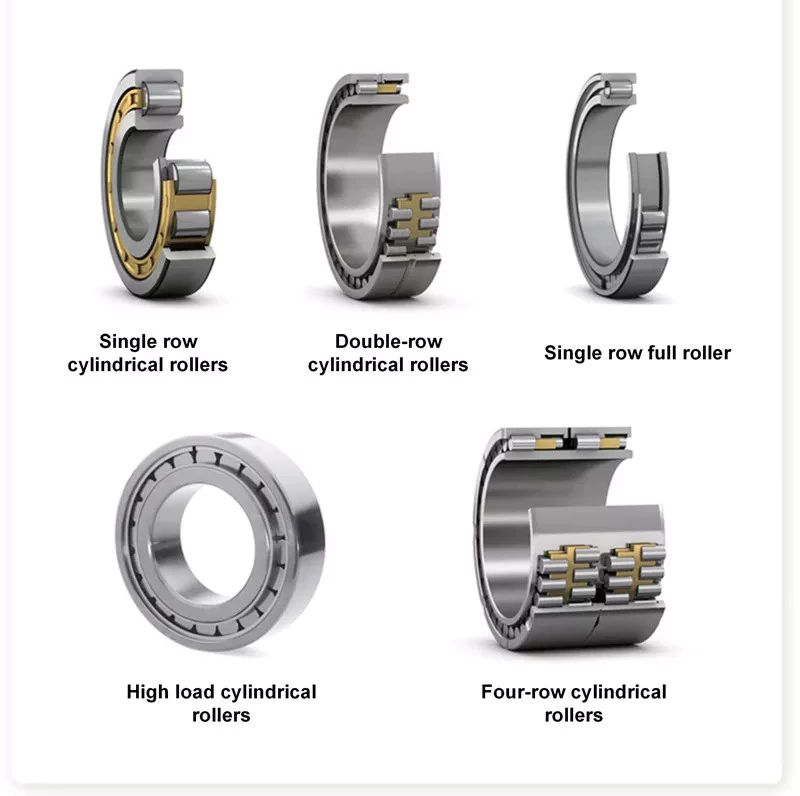 Self-aligning ball bearings
A self-aligning ball bearing is 1 type of self-aligning bearing. These bearings are recommended for use in flex shaft systems. Their self-aligning feature prevents them from misaligning when in use. They can be used in both single and multiple-joint systems. In addition to self-aligning ball bearings, these units also feature flex shafts.
These self-aligning ball bearings come in a variety of configurations, including cylindrical, round, tapered, and straight bore. Their inner ring is tapered to meet specific tolerances. They are suitable for operating temperatures ranging from -30°F to 120°F. Their wide range of applications allows them to be used in general machinery, precision instruments, and low noise motors. In addition, they are available in a variety of outside diameters, widths, and internal clearances.
Self-aligning ball bearings have 2 rows of balls and 1 common sphered raceway in the outer ring. This enables them to automatically compensate for angular misalignment, which may be caused by machining and assembly errors or deflections. Compared to spherical roller bearings, these self-aligning ball bearings generate less friction. They run cooler even at high speeds. Self-aligning ball bearings also offer free engineering support.
Self-aligning ball bearings are designed for difficult shaft alignment. They are double-row, self-retaining units, with cylindrical or tapered bores. These bearings are available in open and sealed designs, and can also be used in applications with misalignment. They are also available with an outer ring that rotates in relation to the inner ring. When it comes to shaft misalignment, self-aligning ball bearings are a great solution.
Stainless steel
Stainless steel is a metal that resists corrosion and is highly durable. Its corrosion-resistant and water-resistance properties make it a good choice for bearings in food and marine applications. Additionally, stainless steel has hygienic benefits. Here are some of the benefits of stainless steel ball bearings. Read on to learn more about these amazing bearings! We've included some of the most common uses for stainless steel.
Hardness is important in a ball bearing. Steel uses the Rockwell C scale to measure hardness. A grade 25 steel ball bearing is accurate to 25 millionths of an inch, while a grade 5 ceramic bearing is less than a half-inch round. Although roundness is important, it shouldn't be overemphasized, as the bearing surfaces may not be as accurate as the grade of the metal. And remember, a higher price tag doesn't mean a better product.
Stainless steel ball bearings are available in a variety of alloys. The alloys used in manufacturing a stainless steel ball bearing vary in hardness, strength, and ductility. Stainless steel ball bearings have high corrosion-resistance properties. Additionally, they have long lubrication lives. These benefits make them a popular choice for industrial applications. These bearings are easy to maintain, reduce replacement costs, and offer corrosion resistance.
The NTN Sentinel Series is a premium line of stainless steel bearings. The solid lube is NSF H1 registered and prevents grease from leaching into food. It is also corrosion-resistant and doesn't need to be coated. The seals and slinger create a water-resistant barrier between the steel ball and the lubricant. It also adds safety and security to the bearing.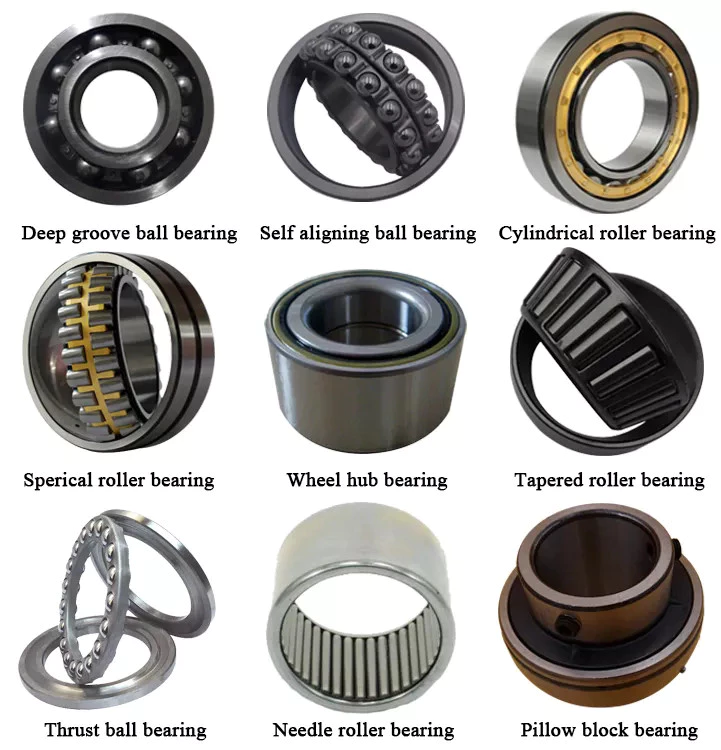 Plastic balls
For applications where noise and weight are major concerns, plastic balls are ideal. These non-magnetic balls are ideal for MRI X-ray machines and sensors. They are also easy to lubricate, and are non-magnetic. A polymer ball bearing is the lightest of all 3 types. This makes them a good choice for many industries. Read on to learn more. This article will introduce some of the advantages of plastic balls for ball bearings.
Although ceramic ball bearings are more durable and offer many advantages, they are more expensive than plastic. Fortunately, plastic ball bearings offer a cheaper alternative. These bearings feature all-plastic races and cages. Depending on the application, plastic balls can be used in applications involving chemicals. In these cases, plastic ball bearings are available with a C160 grade, which is safe for use in temperatures below 176 deg F.
Medical devices often require precision specialty balls, which are made of glass, stainless steel, and plastic. These bearings must meet stringent cleanliness requirements. To meet the most stringent requirements, they must undergo ultrasonic cleaning. These bearings are available in plastic raceways, and are also available with glass or stainless steel balls. Polyethylene balls are lightweight and can be used in a variety of applications. They can be ordered in different sizes and tolerances to meet specific requirements.
Plastic balls for ball bearings are often mounted into other parts, such as plastic wheels, pulleys, and housings. They can be seamlessly integrated into other parts of a machine, which reduces assembly time and improves affordability. One important advantage of plastic bearings is that they are rust-resistant. As such, they can be used in harsh environments without causing any damage. If a piece of equipment is exposed to extreme temperatures, polymers are the ideal choice.