Product Description
L20-8.2 Hydraulic Rotary Actuator Cylinder
Product Display:
Specifications
| | |
| --- | --- |
| Item | Specifications |
| Product Name | high torque hydraulic rotary actuator L20-8.2 with best price  |
| Certificate: | CE,  ISO9001  |
| Production Capacity: | 50,000 pcs per year |
| Sample Time | 10-15 days |
| Brand | GLIT or customer's logo |
| Service | OEM & ODM |
| Piston Rod | Chrome or nickel plated,ground & polished piston rod |
| Seal Type | Parker,NOK, BUSAK SHAMBAN or as customer's requirement |
| Tube | High tensile cold drawn tube, precision honed for extended seal life |
| Delivery Time | Based on order quantity.  normally 15-30 days. |
| Price Advantage | Competitive factory price with guaranteed quality |
| Business Type | Manufacturer & Exporter |

Technical Data:
 
 
 
GL1H– SERIES
Rotation:180°-360°
Max Drive Torque:1,700-25,000 in Ib
Max Holding Torque: 5,600-83,000 in Ib
Max Straddle Moment : 5,000-100,000 in Ib
Max Cantilever Moment:5,000-100,000 in Ib
Mounting: Flange
 
 
 
GL2H- SERIES
Rotation:180°
Max Drive Torque:4,500-39,000 in Ib
Max Holding Torque: 11,800-93,200 in Ib
Max Straddle Moment : 22,500-280,000 in Ib
Max Cantilever Moment:12,000-140,000 in Ib
Mounting: Foot
 
 
 
GL3H– SERIES
Rotation:180°-360°
Max Drive Torque:17,000-380,000 in Ib
Max Holding Torque: 43,600-936,000 in Ib
Max Straddle Moment : 119,000-1,505,000 in Ib
Max Cantilever Moment:45,900-570,000 in Ib
Mounting: Flange or Foot
 
 
 
GLT– SERIES
Rotation:200°-220°
Max Drive Torque:25,000-60,000 in Ib
Max Holding Torque: 54,200-127,000 in Ib
Max Straddle Moment : 37,500-90,000 in Ib
Mounting:  Foot
Application:
Our Factory:
About US:

HangZhou Gloria Industrial Tech Co., Ltd. is one of the world's leading manufacturer of rotary actuators, tilt rotators, rotary lift combinations and as well rack, pinion rotary actuators and cylinders.
High quality of the raw materials, the precision of the parts, the hard tests during and at the end of production are a warranty of reliability and features. Our real strength is to develop customized products to solve any requirement of utilization. The production runs conforming to the rigorous ISO 9001/2000 requirements .The product range consists of solenoid valves, process valves,Air source treatment units etc ,which are found in a variety of industrial applications such as machinery, metallurgy, food, textile and waste treatment. 
Now, you can contact with us for any question or inquiry.
FAQ:
1, What does your company do?
A: we are a supplier of high quality hydraulic products including Hydraulic Cylinder, Hydraulic Motor, Hydraulic Power Pack, Hydraulic station and other Hydraulic components.
 
2, Are you a manufacture or a trading company?
A: We are a  manufacturer.
 
3, What certificate do you have?
A: All our factories are ISO certificated. And our main suppliers of materials and parts are with CE, RoHS, CSA and UL certificates.
 
4, How long is your delivery time?
A: The delivery time depends on different products and quantity. The cylinder usually need about 45-60 days and the Motor need about 20-30 days.
 
5, Can you make parts as customer's requirement or drawing?
A: Yes, we can OEM for you as your drawings. Our engineer also can give you professional support for technical suggestions.
 
6, What kind of payment terms do you accept?
A: We prefer T/T through bank. 40% when order is confirmed and 60% before shipment. L/C is also acceptable for amount over 20,000USD.
 
9, What is your warranty policy?
A: All our products are warranted for 1 full year from date of delivery against defects in materials and workmanship. This warranty does not cover parts that are worn out through the course of normal operation or are damaged through negligence. We serious remind that unclean hydraulic oil will definitely cause damage to your Hydraulic components. And this damage is not included in the warranty range. So we strongly suggest you to use new clean oil or make sure the system oil are clean when using our parts
What Are the Advantages of a Splined Shaft?
If you are looking for the right splined shaft for your machine, you should know a few important things. First, what type of material should be used? Stainless steel is usually the most appropriate choice, because of its ability to offer low noise and fatigue failure. Secondly, it can be machined using a slotting or shaping machine. Lastly, it will ensure smooth motion. So, what are the advantages of a splined shaft?
Stainless steel is the best material for splined shafts
When choosing a splined shaft, you should consider its hardness, quality, and finish. Stainless steel has superior corrosion and wear resistance. Carbon steel is another good material for splined shafts. Carbon steel has a shallow carbon content (about 1.7%), which makes it more malleable and helps ensure smooth motion. But if you're not willing to spend the money on stainless steel, consider other options.
There are 2 main types of splines: parallel splines and crowned splines. Involute splines have parallel grooves and allow linear and rotary motion. Helical splines have involute teeth and are oriented at an angle. This type allows for many teeth on the shaft and minimizes the stress concentration in the stationary joint.
Large evenly spaced splines are widely used in hydraulic systems, drivetrains, and machine tools. They are typically made from carbon steel (CR10) and stainless steel (AISI 304). This material is durable and meets the requirements of ISO 14-B, formerly DIN 5463-B. Splined shafts are typically made of stainless steel or C45 steel, though there are many other materials available.
Stainless steel is the best material for a splined shaft. This metal is also incredibly affordable. In most cases, stainless steel is the best choice for these shafts because it offers the best corrosion resistance. There are many different types of splined shafts, and each 1 is suited for a particular application. There are also many different types of stainless steel, so choose stainless steel if you want the best quality.
For those looking for high-quality splined shafts, CZPT Spline Shafts offer many benefits. They can reduce costs, improve positional accuracy, and reduce friction. With the CZPT TFE coating, splined shafts can reduce energy and heat buildup, and extend the life of your products. And, they're easy to install – all you need to do is install them.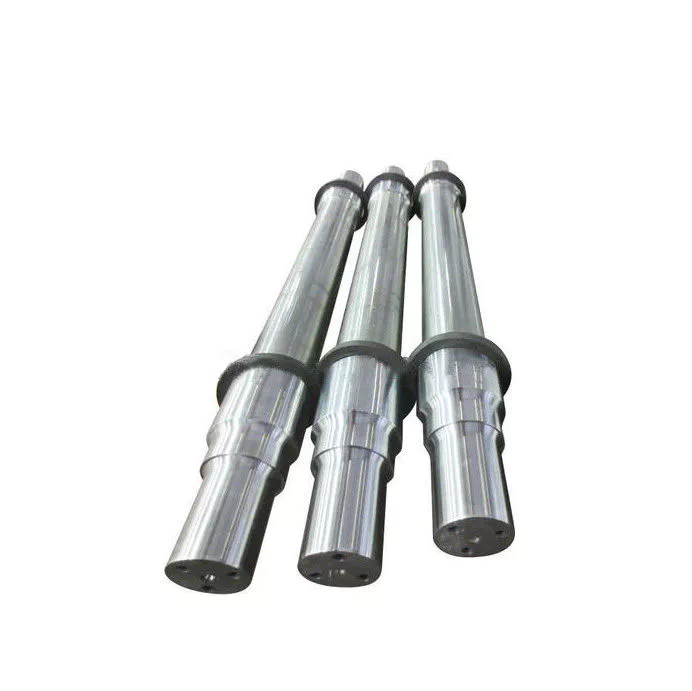 They provide low noise, low wear and fatigue failure
The splines in a splined shaft are composed of 2 main parts: the spline root fillet and the spline relief. The spline root fillet is the most critical part, because fatigue failure starts there and propagates to the relief. The spline relief is more susceptible to fatigue failure because of its involute tooth shape, which offers a lower stress to the shaft and has a smaller area of contact.
The fatigue life of splined shafts is determined by measuring the S-N curve. This is also known as the Wohler curve, and it is the relationship between stress amplitude and number of cycles. It depends on the material, geometry and way of loading. It can be obtained from a physical test on a uniform material specimen under a constant amplitude load. Approximations for low-alloy steel parts can be made using a lower-alloy steel material.
Splined shafts provide low noise, minimal wear and fatigue failure. However, some mechanical transmission elements need to be removed from the shaft during assembly and manufacturing processes. The shafts must still be capable of relative axial movement for functional purposes. As such, good spline joints are essential to high-quality torque transmission, minimal backlash, and low noise. The major failure modes of spline shafts include fretting corrosion, tooth breakage, and fatigue failure.
The outer disc carrier spline is susceptible to tensile stress and fatigue failure. High customer demands for low noise and low wear and fatigue failure makes splined shafts an excellent choice. A fractured spline gear coupling was received for analysis. It was installed near the top of a filter shaft and inserted into the gearbox motor. The service history was unknown. The fractured spline gear coupling had longitudinally cracked and arrested at the termination of the spline gear teeth. The spline gear teeth also exhibited wear and deformation.
A new spline coupling method detects fault propagation in hollow cylindrical splined shafts. A spline coupling is fabricated using an AE method with the spline section unrolled into a metal plate of the same thickness as the cylinder wall. In addition, the spline coupling is misaligned, which puts significant concentration on the spline teeth. This further accelerates the rate of fretting fatigue and wear.
A spline joint should be lubricated after 25 hours of operation. Frequent lubrication can increase maintenance costs and cause downtime. Moreover, the lubricant may retain abrasive particles at the interfaces. In some cases, lubricants can even cause misalignment, leading to premature failure. So, the lubrication of a spline coupling is vital in ensuring proper functioning of the shaft.
The design of a spline coupling can be optimized to enhance its wear resistance and reliability. Surface treatments, loads, and rotation affect the friction properties of a spline coupling. In addition, a finite element method was developed to predict wear of a floating spline coupling. This method is feasible and provides a reliable basis for predicting the wear and fatigue life of a spline coupling.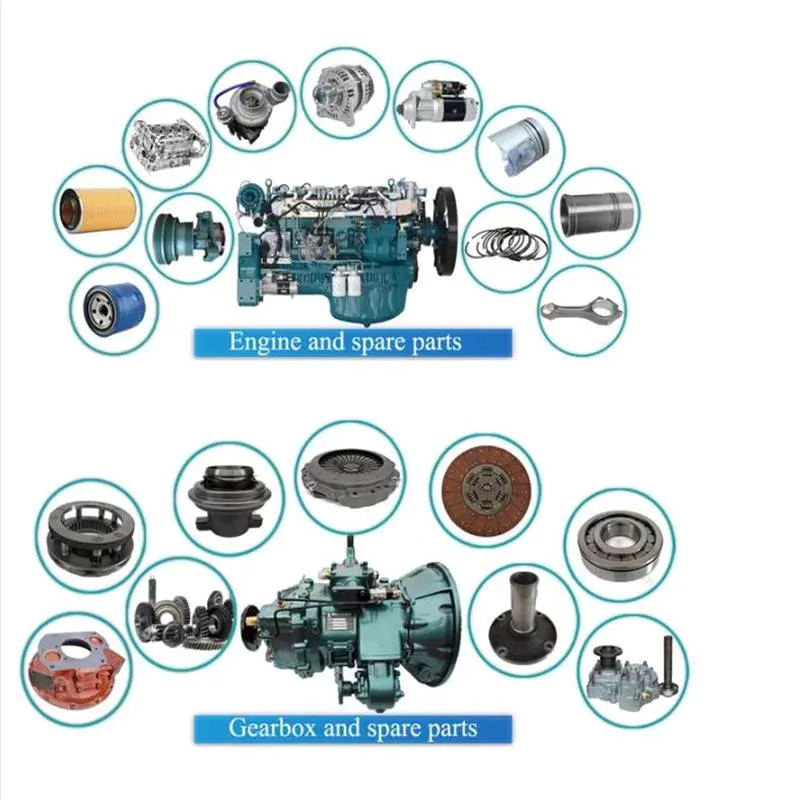 They can be machined using a slotting or shaping machine
Machines can be used to shape splined shafts in a variety of industries. They are useful in many applications, including gearboxes, braking systems, and axles. A slotted shaft can be manipulated in several ways, including hobbling, broaching, and slotting. In addition to shaping, splines are also useful in reducing bar diameter.
When using a slotting or shaping machine, the workpiece is held against a pedestal that has a uniform thickness. The machine is equipped with a stand column and limiting column (Figure 1), each positioned perpendicular to the upper surface of the pedestal. The limiting column axis is located on the same line as the stand column. During the slotting or shaping process, the tool is fed in and out until the desired space is achieved.
One process involves cutting splines into a shaft. Straddle milling, spline shaping, and spline cutting are 2 common processes used to create splined shafts. Straddle milling involves a fixed indexing fixture that holds the shaft steady, while rotating milling cutters cut the groove in the length of the shaft. Several passes are required to ensure uniformity throughout the spline.
Splines are a type of gear. The ridges or teeth on the drive shaft mesh with grooves in the mating piece. A splined shaft allows the transmission of torque to a mate piece while maximizing the power transfer. Splines are used in heavy vehicles, construction, agriculture, and massive earthmoving machinery. Splines are used in virtually every type of rotary motion, from axles to transmission systems. They also offer better fatigue life and reliability.
Slotting or shaping machines can also be used to shape splined shafts. Slotting machines are often used to machine splined shafts, because it is easier to make them with these machines. Using a slotting or shaping machine can result in splined shafts of different sizes. It is important to follow a set of spline standards to ensure your parts are manufactured to the highest standards.
A milling machine is another option for producing splined shafts. A spline shaft can be set up between 2 centers in an indexing fixture. Two side milling cutters are mounted on an arbor and a spacer and shims are inserted between them. The arbor and cutters are then mounted to a milling machine spindle. To make sure the cutters center themselves over the splined shaft, an adjustment must be made to the spindle of the machine.
The machining process is very different for internal and external splines. External splines can be broached, shaped, milled, or hobbed, while internal splines cannot. These machines use hard alloy, but they are not as good for internal splines. A machine with a slotting mechanism is necessary for these operations.