Take a tour of our VR factory!
Introduction to Hydraulic Cylinders
A hydraulic cylinder is a mechanical actuator used to provide unidirectional force through a unidirectional stroke. It has many applications, notably in engineering vehicles. Hydraulic cylinders are used in civil engineering, manufacturing, and construction. They are also used in agriculture, forestry, marine, and mining applications.
Types of Hydraulic Cylinders
Hydraulic cylinders are categorized into different types according to their application. These include: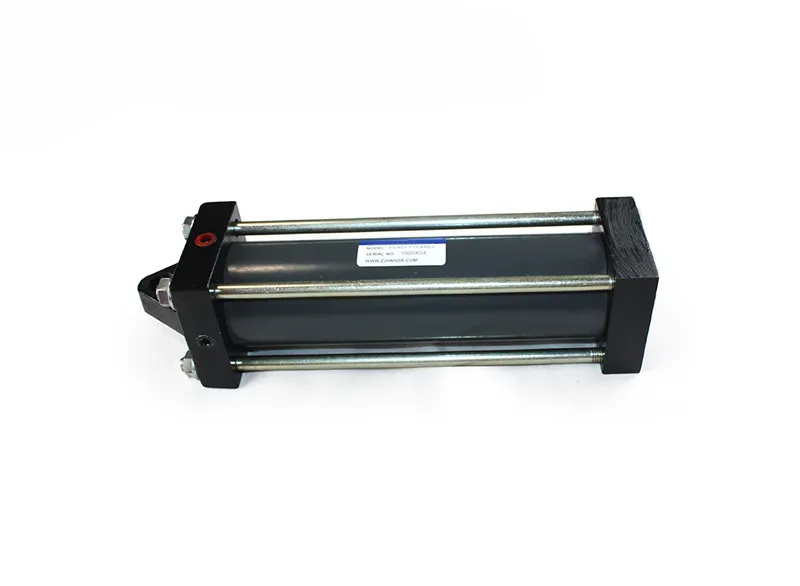 Tilt cylinders
Steering cylinders
Lift cylinders
Aerial work platform cylinders
Industrial vehicle hydraulic cylinders
Rotary drilling cylinders
Mobile crane cylinders
Construction machinery hydraulic cylinders

Forklift hydraulic cylinders
Mining dump truck cylinders
Sanitation machinery hydraulic cylinders
Advantages of Hydraulic Cylinders
Hydraulic cylinders offer several advantages over other types of actuators, such as:
High power-to-weight ratio
High force output
Low energy consumption
High accuracy and repeatability
Smooth operation
Ease of installation and maintenance
How to Choose the Right Hydraulic Cylinder
When choosing a hydraulic cylinder, it is important to consider its application and the environment in which it will be used. Factors such as pressure, speed, temperature, and corrosion resistance should all be taken into account. It is also important to consider the size, weight, and design of the cylinder.
Installation, Repair, and Maintenance of Hydraulic Cylinders
Installation, repair, and maintenance of hydraulic cylinders is a complex process that should only be undertaken by qualified technicians. In order to ensure the proper operation of the cylinder, it is important to follow the manufacturer's instructions. Additionally, it is important to check the fluid levels and inspect the cylinder for any signs of wear or damage.
EVER-POWER: Quality Hydraulic Cylinders and Considerate Services
EVER-POWER is a leading position in the market segment of hydraulic cylinders for mobile machinery in China. The products mainly include hydraulic tilt cylinders, hydraulic steering cylinders, and hydraulic lift cylinders. The design capacity is 200,000 sets, and there are various types of fully automatic CNC production 300 sets of equipment, and automatic hydraulic cylinder assembly equipment. We supply the highest quality hydraulic cylinders, and offer customers preferential prices and considerate services. In addition, we welcome customers to customize with drawings or samples.
Take a look at our factory and see how our hydraulic cylinders are made!
Watch this video to learn more about EVER-POWER's hydraulic cylinders.