Take a tour of our VR factory and see the amazing EVER-POWER hydraulic cylinders that we manufacture.
What are Hydraulic Cylinders?
Hydraulic cylinders are devices used to power machines and equipment. They are used for many different purposes, such as lifting, pushing, and turning. Hydraulic cylinders are composed of several components, including a cylinder body, a piston, a rod, and a seal kit. The seal kit is an important component of the hydraulic cylinder, as it keeps the hydraulic fluid from leaking out of the cylinder.
Types of Seal Kits for Hydraulic Cylinders
Hydraulic cylinders require a variety of seal kits to function properly. The most common types of seal kits are O-rings, U-cups, and V-rings. O-rings are the most popular type of seal kit, as they are relatively inexpensive and easy to install. U-cups are also a popular type of seal kit, as they provide a tight seal and are relatively easy to install. V-rings are a more expensive type of seal kit, but they provide the highest level of protection against hydraulic fluid leaking out of the cylinder.
How to Choose the Right Seal Kit for Hydraulic Cylinders
When selecting the right seal kit for your hydraulic cylinder, you should consider the specific requirements of your application. You need to consider the type of hydraulic fluid you are using, the pressure of the fluid, and the environment the cylinder will be operating in. You should also consider the type of seals that are compatible with the type of hydraulic fluid you are using. Different seals are rated for different pressures and environments, so it is important to select the right one for your application.
How to Install and Replace Seal Kits for Hydraulic Cylinders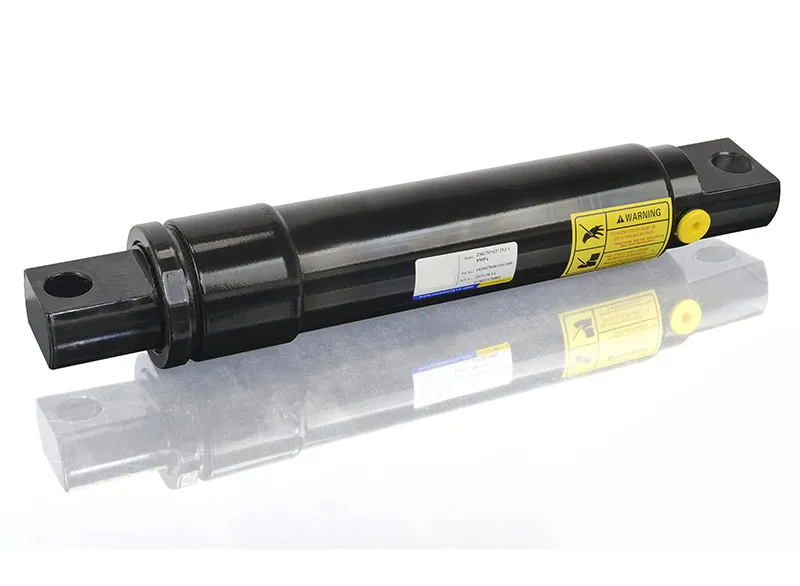 Installing and replacing seal kits for hydraulic cylinders can be a tricky process. It is important to ensure that the seal is properly installed and that the cylinder is properly lubricated. The cylinder should be disassembled and the seal should be carefully inspected for signs of wear or damage. If the seal is damaged, it should be replaced with a new one. It is also important to make sure that the seal is properly lubricated with the correct type of hydraulic fluid.
EVER-POWER: Quality Hydraulic Cylinders and Seal Kits
EVER-POWER is a leading manufacturer of hydraulic cylinders for mobile machinery in China. Our products include hydraulic tilt cylinders, hydraulic steering cylinders, and hydraulic lift cylinders. We offer a wide variety of seal kits and other components, all made with the utmost attention to detail and quality. We also provide full technical support for our products, so you can be sure that your hydraulic cylinders will perform as expected.
Promotion of EVER-POWER Products
EVER-POWER is committed to providing our customers with high-quality products, preferential prices, and considerate services. We also supply a wide range of products, such as aerial work platform cylinders, industrial vehicle hydraulic cylinders, rotary drilling cylinders, mobile crane cylinders, construction machinery hydraulic cylinders, forklift hydraulic cylinders, mining dump truck cylinders, and sanitation machinery hydraulic cylinders. We also welcome customers to customize with drawings or samples. With EVER-POWER, you can trust in our products and services.